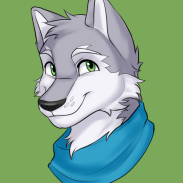 Entry posted by Navis ·
31,479 views
Welcome to this blog! Born thanks to a dead game Eleneon is a indie game made with java . with fully anthropomorphic thematic And Steam punk look you took the roll of a character victim of a karma system that affects almost every character acts .will you make allies or enemies? 
I planning a late 2016 date for both mobile and desktop releases.
Whatever I'll publish builds for this page in the future ....
But not soon! As a hobbyist spriter I'm making every animation frame by hand and then photoshop