F1 Preview - Malaysian GP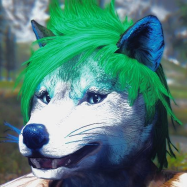 Entry posted by StarFoxfan-FUR_ever ·
824 views
Well here we are again a couple weeks later, and I've come to a realization. I will not be able to watch the Malaysian Grand Prix, due to the time zone difference. But not all is lost, I can still talk about what the track offers in terms of the challenge and there is a bit of good news about one of the teams that is floating around. So let's get to it.
First and foremost, the track favors teams with stronger engines because of the long straightaways and very wide track surface. This makes for some of the "faster" action that will be seen throughout the year, at least in terms of vehicle top speed. It's a fairly simple track though, where the biggest challenge comes from the hairpin turn just before the midway point of the lap. Many of the turns are fast and wide, so don't expect "stop-go, stop-go" kind of racing.
I'm going to go out on a limb and say Mercedes should dominate on this track. If you thought a 33 second lead from Australia was crazy, this will be something else! However, the faster pace could lead to more driver errors, and I think after the Australian GP with cars falling apart left and right, the last thing teams want to deal with are driving errors.
Now as for that news regarding a team. Yesterday it was revealed that Manor Marussia has managed to get a Ferrari engine going and was prepping to put their cars out into practice sessions. This is a huge step up from where they were at in Australia, when they failed to attempt a practice lap. Here they are now in Malaysia performing in the Free Practice sessions. The results of the first free practice session have already been released, and Marussia is actually only 7 and 8 seconds off the pace of the fastest lap time, which is not so bad at all considering that they are running with both an outdated engine (2014 engine) and power unit.
As I am looking at Free Practice 1 times, I can't help but notice that Toro Rosso is performing better than Red Bull. Is it possible that the two rookies in Carlos Sainz and Max Verstappen are actually that good, or is it more a mechanical issue for Red Bull? I guess we will have to see in the next couple of days.
For those of you who get to watch the race, I hope to hear your thoughts in the comments section.