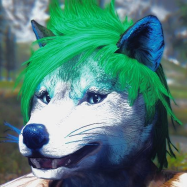 Entry posted by StarFoxfan-FUR_ever ·
168,555 views
Before listing the finishing positions, I just want to say I should probably predict Mercedes dominate more often. Perhaps it will make the season more interesting, which is exactly what this race did. I'm genuinly upset that I did not get to watch this race, because from what I heard it was truly exciting to watch. Lots of passing, lots of over and under achievers throughout the field and just overall a great race.
One of the news stories that was going around the week prior to the practice sessions was a comment made about Merecedez dominance over the past season from Red Bull Racing. In short, a representative made a comment suggesting that Red Bull would consider leaving Formula 1 if the FIA is not willing to handicap Mercedez in order to make the races more competitive. While it is true that the FIA has "handicapped" certain teams in the past when things got out of hand, I find it laughable that Red Bull would complain about this kind of thing, after having dominated for four straight seasons between 2010 and 2013. There's more reason for Red Bull to get worrisome than simply not winning too often though. I'll get to that in the race results.
Before race day, there was an interesting situation with regards to qualifying, specifically with regards to Manor Marussia. Both drivers did not set a qualifying time within 107% of the pole position time in Q1 session, which meant they were not supposed to be allowed to race. The race stewards reached out to the FIA and said that Marussia had set times that were well within the 107% mandate during the practice sessions. Ultimately the race stewards announced that Marussia was allowed to compete, much to the delight of the team I am sure. Unfortunately, Will Steven's vehicle suffered from fuel pressure issues, which ultimately kept him from competing in the race. So they only had one driver to focus on for the race, Roberto Merhi. He ended up finishing 15th because four other drivers did not finish the race.
Here are the results of the race:
SEBASTIAN VETTEL - FERRARI 1:41:05.793

LEWIS HAMILTON - MERCEDES +8.569s

NICO ROSBERG - MERCEDES +12.31s

KIMI RÄIKKÖNEN - FERRARI +53.822s

VALTTERI BOTTAS - WILLIAMS +70.409s

FELIPE MASSA - WILLIAMS +73.586s

MAX VERSTAPPEN - TORO ROSSO +97.762s

CARLOS SAINZ - TORO ROSSO +1 lap

DANIIL KVYAT - RED BULL +1 lap

DANIEL RICCIARDO - RED BULL +1 lap

ROMAIN GROSJEAN - LOTUS +1 lap

FELIPE NASR - SAUBER +1 lap

SERGIO PEREZ - FORCE INDIA +1 lap

NICO HULKENBERG - FORCE INDIA +1 lap

ROBERTO MERHI - MARUSSIA +3 laps

PASTOR MALDONADO - LOTUS DNF

JENSON BUTTON - MCLAREN DNF

FERNANDO ALONSO - MCLAREN DNF

MARCUS ERICSSON - SAUBER DNF

So there you have it. Sebastian Vettel has won for the first time in over a year, and in somewhat dominant fashion towards the end of the race, especially considering none of Ricciardo's victories last season felt secure at any point in time. Based on the transcripts I have read, Mercedes seemed to have some in-fighting going on during the race, particularly between Hamilton and the pit crew. Maybe the success has gone to his head? It's interesting to note that Vettel's teammate Raikonnen finished about 41 seconds behind Rosberg. That honestly makes me wonder what prevented him from competing with Mercedes the was Vettel did.
In any case, the biggest thing to stand out from this race other than a well-deserved victory from a non-Mercedes driver was the fact that for the first time in a year or so, a constructor has decreased the lead of Mercedes in the Constructor's Championship. By finishing 1st and 4th in Malaysia, Ferrari has gained 4 points on Mercedes, now being behind Mercedes by 24 points. And what's even better is that Williams is not too far behind Ferrari as well (only a 22 point spread), so we could potentially have some tight competition between the top three constructors through the season if they all perform well.
This is what Red Bull should be losing their minds over. Both drivers of their "developmental" team Toro Rosso (7th and 8th in Malaysia), performed better than the Red Bull drivers (9th and 10th in Malaysia) which has allowed Toro Rosso to take the lead over Red Bull in the constructors championship by a score of 12 points to 11 points. If it had not been for Verstappen's vehicle failing on him during the Australian GP, that lead probably would be bigger right now! Red Bull has to sit down with it's engineers and figure out what the issues are, because it's laughable that two second year drivers are being outperformed to such an extent so far by two rookies, and these two rookies are theoretically driving inferior vehicles as well.
Sauber didn't score any points in this race, but still hold on to 4th in the constructor's championsip. I kind of saw this happening, because Sauber was competing in a very diminished field last time in Australia, which allowed them to get the points they have with ease. However, 12th place by Felipe Nasr is not bad at all. This team can compete for points, and has certainly improved dramatically since last season.
Lotus and Force India are probably devastated by their performances. Lotus barely missed out on it's first point of the year with Romain Grossjean finishing in 11th place, and Force India finding it's drivers finishing in 13th and 14th. The team with the most issues out of anyone else is McLaren right now. Who would have thought that after two races, they would be unable to score a point? What makes this even worse is the fact that they have only gotten one car to the end of a race thus far out of four possible finishes. Even though Fernando Alonso made his return from injury, it didn't help the team out at all.
Going back to Marussia now, they have completed their first race of the season and are officially in the constructor's standings. Even though they only had one driver on track, they were capable of keeping up with the superior teams, finishing only 3 laps behind the winner. This was possible even though they using many old parts for their vehicle, which may actually cast a bright spot on the team in that it has skilled drivers who can help carry this team beyond what they should be capable of.
So there you have it, a very shocking turn of events for lots of different teams at Malaysia. The next race will take place in Sakhir at the Bahrain International Circuit in just under three weeks. It's another "top-speed" oriented track, so if the results of Malaysia prove to be any indication, we could be in for an even better race the next go around.