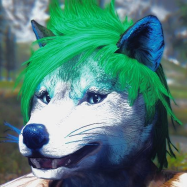 Entry posted by StarFoxfan-FUR_ever ·
688 views
I have no idea when this happened, but apparently the Chinese Grand Prix got bumped up to this upcoming weekend, which means that the Bahrain GP will now be the 4th race of the season instead of the third, and that teams will only have less than a complete week to fine tune vehicles for Bahrain. Not sure if I like the thought of that. But that said, the Chinese Grand Prix will be exciting to watch for those of you who can, it usually is anyways. It features a good mix of slow and fast/wide turns, and an extended straightaway before the second-to-last turn, so it makes for lots of overtaking opportunities during the race.
Ok I'll admit it, I am genuinely concerned that the Chinese Grand Prix will be ruined by too many cars dropping out due to mechanical failure. There is simply no way the teams can make such drastic and effective engineering changes on such short notice. The only good thing is if everything falls apart, I won't be watching it anyways. But really, I hate timezone differences.
As usual, I'll try to get qualifying results and team reactions to you as soon as possible. See you around!