I made a blog at the most convenient time!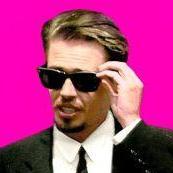 Well, the StarFox Zero announcement came out yesterday and I started my blog this morning! Time to abuse the system. So anyway, I don't know much about it because I don't watch E3 (for many, many reasons.) But from what I gathered on it from the people here, this may be my excuse to buy a Wii U.   I love how Fox looks and that all-range mode is back.
So, that kills my hopes for making a StarFox fan game for the next few years. But I actually don't care, I'm just glad one of my favorite game series' is getting another installment.
Now if only Sly Cooper 5 would happen...