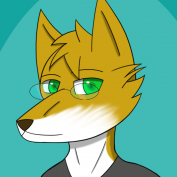 ---
Similar Content

By The VGM Lover

I felt something today while I was playing my N3DS today...
In Tomodachi Life, I gave a new apartment design to one of my T.L. Miis, and decided to take an inside look. That moment when I was standing, just looking at my T.L. Mii at one side of the screen, in the center of the apartment, with the 3D on, made me feel like I was experiencing virtual reality! Now I thought to myself: "Why don't we have more of this?"
Granted, there are a few decent titles for the 3DS that involve first person, and there is indeed a FPS game on the way (Metroid Prime: Federation Force), but besides that, I feel that the potential of 3D FP games has never been fully realized. No game ever came as close to making me feel like I was IN the game as much as Tomodachi Life did for just a moment, and that's a bad thing! 
I thought I'd share this opinion with you guys so that we can talk more about this, and see just how far 3D First Person games could go. In other words, what do you guys think?


By Redeemer

I just finished watching, here's what I'm looking forward to:
 
Mario and Luigi Dream Team Bros. to be released July 12th.
A NEW MARIO PARTY! With 7 boards and new mini-games, released this Winter. No mention of online multiplayer?
Super Luigi U, which is DLC for Super Mario Bros. U. Coming this Summer.
Donkey Kong Country Returns 3D, just a port from DKCU. Has local co-op and is released May 24th.
Yoshi's Island 3D! I missed the release date due to a bathroom trip. XD
Earthbound? Being released as a Virtual Console title, very interesting.
Zelda, Oracle of Seasons and Ages, but I'm not too big a fan. Just glad that the calls of the fans are being answered here.
NEW ZELDA TITLE, set in the same time and world as A Link To The Past, in which Link can become a chalk drawing and walk on walls and other flat surfaces. That sounds like it can be quite fun.
 
Despite the recent hype caused by an online game store in Spain, there is no mention of Majora's Mask 3D, much to my disappointment. That's my favourite Zelda.
 
There are other games to be released, like Fire Emblem (sales on the Champoin packs too), Pikmin 3, Animal Crossing New Leaf, Mario and DK, and a new Prof. Layton. There is also a new 3DS console to be released with the theme of the new Animal Crossing.
 
All in all, I'm satisfied with this news. Shame about MM, but there's always next time. :3


By Dublinthefox

The next update coming to the 3DS is going to allow downloadable content.

Nintendo President of America, Reggie Fils-Aime confirmed the ability to sell downloaded add-ons, but it clarifies that its up to developers if they want to use it at all. He states that they are simply creating the framework for the option to do so. He also goes on to reassure that Nintendo would make sure their own games are a complete experience.

Nintendo wants any DLC from themselves to be supplemental, rather than with held from the full game, which is great to hear from Nintendo, but I don't think 3DS owners are concerned about DLC. I'm pretty sure we just want any game to come out for it.

Source:

http://www.destructoid.com/nintendo-only-wants-dlc-for-complete-game-experiences-216050.phtml


By Dublinthefox

In this weeks edition of "Wierdest idea of the week", the 3DS is getting a steering wheel. The listing showed up on Amazon Japan for a Mario Kart 7 steering wheel complete with pictures. The 3DS snaps right onto it, allowing you to turn it with Mario Kart 7's gyro controls. Its said to come out the same day as Mario Kart 7, and is said to cost around $17.

The wheel also gives the 3DS a great round shape, giving it the maximum velocity when you throw it out of an open window. Personally I don't think that the wheel is necessary. It was a good idea for the Wii, but not for a handheld.

Source:

http://www.joystiq.c...-wheel-for-3ds/


By ZM Anonymous

http://www.youtube.com/watch?v=VQd1nI33lKg

SWASHBUCKLING FURRIES LOL

Looks like Keiji's making a new series that he plans to make into a trilogy. Judging from the trailer, I'm actually interested. I actually kinda lol'd when I read the first sentence of the IGDaily article on Machinima

http://www.insidegam...-3ds-next-year/

So yeah. Your thoughts?