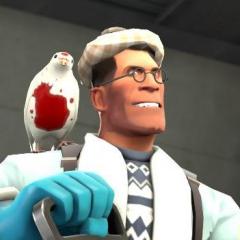 ---
Similar Content

By RunnerCharm

Hello StarFox Online Community! My name Is Josh and I am a 16 year old High School Freshman. I live in Pennsylvania, and I am a Varsity Cross Country and Track and Field Athlete. I also am extremely social online and IRL. So Excuse me If I start asking stuff like wanting to hang on Skype a lot XD. I am also a huge Fan of Nintendo. I am huge on Mario Zelda Starfox and many others.
 
I am into the Starfox Community because I have my own world with my own characters based of Starfox. Mainly 3 fan kids of Fox and Krystal (OTP).
I am very energetic and a cheerful person so never Ever be afraid to talk to me. I would love to be somebody's new friend and be there to cheer someone up :D.
I am going to try to be active. I will put a schedule on my profile when I am going to have things going on. Mainly things involving School and Friends and events I have in my life.
I hope to make many friends on this site and show people my work. (I do Roleplay a lot when I have time and a huge variety of things.)
 
Some extra thing....I like to video edit and make vlogs and Lets play.....so a lot of things.
 


By Redeemer

Hey guys! I'm just curious to see how many of you work out? One time, I was in my early days of the 30 Day Shred, and our very own Xort once said he'd like to get healthy, as he once used to do cross country training! If I'm recalling this incorrectly, sorry. X3
So I'm wondering, how many of you actually get some exercise into your regular day? How many of you WANT to get some into your regular day? Or are you already an active person?
Why have I made this poll? Curiosity to be honest, because I'm pretty sure I've seen some of you talk about jogging and such before!

Over the past year, I've done a wide range of workouts. I'm pretty sure I can make one up for you guys, if you'd ever be interested just PM me. Man, I wish we all lived closer so that we could go to the gym together. :(


By Salem

Okay I do know schools vary on health issues but let me say what made me think of this...

I practically live off of The Schools food (I get free lunch because I'm poor... so I don't go out to eat, it saves money)

I lost five pounds in 6 days.... how? well those 6 days where spent in a hospital, now I'm a skinny guy (for all that don't know) for me it's hard to lose excess weight.

I was bedridden that whole time, no exercise... so how did I lose five pounds... must of been the food.


SO, my question is... why can't or won't the school have the same menu?

.....and.....GO!