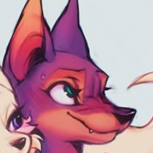 ---
Similar Content

By hoo

I'm a guy who uses his smartphone a lot, and I've been wondering something...
Which OS of phone do you prefer, and which one do you have?
 
For me, I'm much more of an Android kind of guy. Android has tons more customization than Apple, you can download apps out of a web browser, and you can totally tweak it up to the point where it fits you best. But of course, if I was the kind of guy that just wanted it for the basics, (calling, texting, etc.) I would get Apple due to it's look and feel.
 
But then again, that's just me. What do you prefer?


By Drasiana

I was really bored so I made a bunch of ringtones/sound effects that can be used for iPhones, all Star Fox.

Download Here

This is what the .ZIP includes:

Music:
Area 6
Star Fox Theme Reprise / End Credits (Separate tracks made from the same Assault track)
Star Wolf Theme (Command ver.)
Katt's Theme
Bill's Theme
James/Peppy's Theme
Corneria
Fortuna
Title Screen sting (64)
Crash sting (64)

Sound Effects:
Arwing Pulse Laser Explode
Radio Transmission On/Off
Target Lock
Fly to Next Mission
Arwing Laser Pulse
Arwing Hyper Laser

These can all be used as ringtones, incoming/outgoing texts, new mail, new voice message, so on and so forth. I can make more if I get any requests. I used sound files found here on SFO as well as some I had sitting on my harddrive for who knows how long from who knows where, but thanks to those who procured them and the original composers.

I'm thiiinking about making an entire Star Fox iPhone theme but I've never done that before so don't hold your breath.

To install them on your phone, all you have to do is unzip the files, drag them into the "tones" section of your iTunes, and sync your phone!

Enjoy!