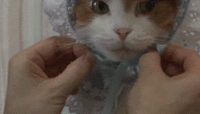 ---
Similar Content

By Scoots

I would like to start off by saying that I have no idea if I am allowed to post this here, if not then that's my bad. 
------------------------------------------------------------------------------------------------------------------------------------------------
Hello everyone, I am known as Scoots. I sometimes like to use my real name as well though, which is Dan. (But I prefer to be called by my online name.)
I have been a fan of the Star Fox Franchise for as long as I can remember, I would say my absolute favorites are:
-Star Fox 64
-Star Fox Assault
-Star Fox Zero (kind of an odd choice I know.)
And Star Fox adventures.
The characters have almost always interested me. From the way their personality is in the games to the way they have a different design with each game that comes out after the other.

You've probably already met me on this Star Fox Discord Server that I run referred to as "The Great Fox."  (I am not gonna link it to respect the owners of this website...Hopefully by mentioning the name it's not gonna take anything away.)
But for those who haven't met me yet i'd like to say i'm happy to be here and hopefully i'll make a great contributing member to this community.
Oh, and I RP from time to time as well. So I might sneak in an RP or two while i'm here.
I also need to figure out how to set my profile picture.


By Clearwater

Yami, can I just ask a question please?


By StarFoxfan-FUR_ever

The good news is the video wasn't taken down. The bad news is the channel can't make any income from ads on that particular video unless the owner challenges and wins.
 
So you may be asking yourself, how did something this ridiculous happen? Here's a quote from the following blog post:
 
http://torrentfreak.com/youtube-flags-cat-purring-as-copyright-infringing-music-150211/
 
According to YouTube's Content-ID system both EMI Publishing and PRS own the rights to a 12 second purring loop.
 
Yep, that's right, now corporations can claim to own animal sounds too. When will the exploitation of the Youtube copyright claims system end? Does everyone need to move over to some other video hosting service for Google employees to realize this kind of nonsense will not be tolerated?


By !Corgi

League of Legends


I'm sure everyone has heard of this game. It's DOTA newly revived and improved.


The game has an extremely massive F2P community and the Competitive Gaming is a standard in the Industry!


This thread is for all discussions on the game.


This can include things like:


~PROGRESS LOG*~


~Character Builds~


~Strategies~


~3v3/5v5 Teams~


~Updates/Character Balancing~


~Brag Your Profile (Stats ect.)~


~Finding Friends to Play With~


And More!


*See Next Post to understand


---------------------------------------------------------------------------------------


If you have personally never played the game, You can check it out and register through this link!


( Please use this link, It gives me referral rewards
)


http://signup.league...5c6b2d601374641

This is my first thread, So I hope it goes well and I meet lots of people who play the game!