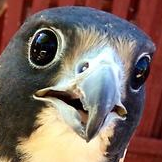 ---
Similar Content

By TheRadFox987

This is a story I conceived long ago about creatures called Plinkies that live on another planet. 
ENJOY THE WEIRDNESS!!!!!!!!
https://www.fictionpress.com/s/3329425/1/Adventures-on-Planet-Plibble


By fanfictiondreamer

The Heartless threat continued to escalate. Under the command of a mysterious man who calls himself Ansem, the Heartless penetrated many worlds, draining them of their essence. The threat soon spread to worlds that not even the Great Wizard, himself knew still existed. 1 such world was at war with a particularly different enemy. The Heartless soon open a rift and reign terror on many of the inhabitants. The heroes of that world were powerless to stop them and the deterioration process would soon commence. In the time of great need, Naminé called out to send the Benders in order to end the threat.
"You must send the Benders; they are the only ones who can save that world."
However, they were busy on another mission. At that time, Fox and his friends were sent out to fight the Heartless for as long as they could. Upon the benders' arrival, they teamed up with the heroes of that world. Together, they aim to end the Heartless threat by permanently sealing all the Keyholes to ensure that the threat could no longer penetrate  that world and endanger its very existence, anymore.
Naminé: "You must send the Benders; they are the only ones who can save that world! There's not much time! You have to trust me; send the Benders!"
 


By Shmibli7

This thread kinda sorta coincides with a previous thread I made for the Kill Bill movies. However, being technologically impared, I have no idea how to link the two of them together.
Anyway, Tarantino films are, in my opinion, some of the greatest films of all time. Tarantino is easily my favorite filmmaker and director as he can convey extremely down-to-earth stories in a completely over-the-top fashion. His utilization of allusion and his trademark dark satire is enjoyable to watch any time.
I know at least some other person enjoys Tarantino.


By Snys93

Nothing fancy, just give a short or lengthy review of a movie you just saw in the theater. Also its a discussion on currently trailers for new films.
 
Example Review:
 
 
   Exodus: Gods and Kings aka Noah 2 (lol, but seriously its THAT bad)
 
   Rating: 2 1/2 stars
 
   I'm all for re-imaginings of repeated epics, largely because I enjoy comparing them and see what made this one good and the others with their individual redeeming quallities. For example the Ten Commandment and the Prince of Egypt. I love both of these films and they are what they are - so I can forgive them for a few indiscrepancies. BUT THIS...*facepalm* I don't know where to begin. This movie despite its repeated deviantions from the biblical account was a boring and tasteless pile of water flavored jello. The acting floored me it was so bad, it was almost as if they did all their diaolog in one take. Even Ben Kingsley couldn't save this film as Nun the father of Joshua.
 
   I'll say this, I'll give Christian Bale credit for not going Dark Knight in his portrayal of Moses. But honestly that could have been more entertaining than what was given. Instead we see Moses be a guy with issues who has agruements with God over ethics. Speaking of which God was a bratty, cruel, tea drinking, tween...yyyyyyyyeeeeeeeeaaaaaaaahhhh...huh...
 
   ...
 
   So I hated it.
   But not too much, I needed to be out of the house while drinking a flat Dr Pepper and munching Reese's Pieces. It did have some moments but in my opinion not enough from where I stand. A movie has never made me hurt this bad inside since Attack of the Clones. I won't stop you from watching for yourself, but be warned.


By Snys93

*The following is a horror story told in the first person.*                         Sunshine                It was a cold, windy night. A night where I much rather would be asleep in bed among blankets, comforter and warm clean sheets. But alas, I had an all too important task to complete while the cover of night would still last.            It was 6:00 pm, the sun had already set to the hills to the south leaving behind a cascade of red and orange across the sky. I had finished a days work; my noble profession as the towns garbage man had saw the end of a bountiful day. The town where I made my living wasn't a big town, but large enough to keep a modest salary to feed oneself and bills waiting at home. All and all it was an average day. Then they came.      I didn't know who they were. They seemed to be only a group of troublemakers looking for thrills in a town with none. They pulled up in a van, I don't remember the color but the words Soundgarden on the side of it stuck out in my mind. I pretended not to see them as I set aside the last garbage can of they day, but as fate had it one had already noticed me.      "Hey you," one said. I did not answer.      "Hey, I'm talking to you!" I didn't reply and headed for the drivers side of the garbage truck with a calm composure. As I approached I felt a hand at the back of my neck and grasp the collar of my shirt and forced me around. I came face to face with the one who had called but I didn't answer to.      "I thought you small town folk had a little bit more respect than THAT!" He waited as if I was to reply but did not. He was a fancy boy toy, his collar folded up, wearing all black as if to give the queer notion he was "mysterious". He was close enough for me to smell his hair gel. Coconut I imagine. His hair was molded and twisted in a ridiculous fashion that only said, 'Look at me, I'm desperate for even male companionship'. His toothy, stupid grin faded when he saw his schoolyard bully techniques were less then successful. I continued to stare blankly and emotionless.      "Hey guys," he shouted, cowardly rallying his brood for support, "come look at this specimen." I stared at them showing my steadfastness in the face of idiocy. I then remembered seeing more of them earlier. My answer to the question in the back of my mind was interrupted when one came brandishing a 2x4 from behind and dropped my left knee. As I fell to the asphalt the punch and kick storm ensued that lasted for nearly an hour.      With their thrill over, they had piled into their van and left for the local motel near the town hall leaving me bleeding on the asphalt still with my eyes open, painless, emotionless, steadfast, haunting.            I walked to nearest gas station, Old man Caster's place. He had shovel outback that would prove useful.            Finding the motel was easy, finding their room was easier. The noise erupting from inside was enough to walk the dead from the adjacent grave yard. The music got louder as I approached room 6 and prompting kick in the door. It apparently startled them into a panic which was what I was hoping for. The prostitutes in the room left screaming, I wasn't here for them. The first one they called Kim was the easiest to dispatch due to the amount of liquor he ingested and hardly any sport. The second being Hiro tried crawling under the bed; how pitiful. The rest hid across town attempting to force themselves into local businesses. The townspeople were wise to close their doors to the strangers, it made my task at hand somewhat easier.      The one named Jason was fighter, kicking and screaming the whole way but ultimately proved ineffective without his entourage. As his limp body fell into the desert brush, I knew there was only one left.      I must admit, he hid well. The butcher shop was an interesting choice indeed. Although his hiding was clever, I still could smell his sweat, the blood of his comrades staining his shirt. The meat freezer, ofcourse. I pretended to leave the establishment, giving false hope to a dead man. As he fled out the front door, I caught him by the collar as he did me and dragged him to the ground. Chris whimpered and pleaded for his life. This only made me smile as I cracked a grin, showing the first shred of emotion he would have seen.      I bound him with rusty chains and dragged him by his left foot toward my house about a quarter mile.      "I haven't guests in a while," I said, "Much less anyone for dinner."                    It was a cold, windy night. A night where I much rather would be asleep in bed among blankets, comforter and warm clean sheets. But alas, I had an all too important task to complete while the cover of night would still last. Besides, these bodies weren't gonna bury themselves.      If you happen upon a small town in the Arizona desert called Sunshine, be warned; trend lightly and steer clear of the neighborhood garbage man.