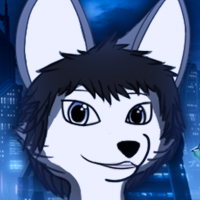 ---
Similar Content

By Ori

I've been having this issue since a few days now and it's starting to become rather aggravating.

No matter what I try doing, regardless of setting to pause, stop, starting again or queuing other downloads, Steam persists in clogging up the download schedule with this "0 bytes" workshop content update, making it impossible to download anything else. Whenever stopped, it's stuck at "stopping". I've experienced some slowdowns in games while this was going on, and my connection also tends to have some random usage that wasn't all that present before this started.
I already trying flushing Steam configuration, so far the fix is only temporary until the next computer restart. I'd appreciate any help I can get.
Additionally, Steam claims the game is ready to play.



By Pgpaw3

Recently I have been experiencing a problem where my computer will shut down randomly and without warning while playing games. There is no timing to when it will do it, it just does. It doesn't go though the whole windows 7 shutting down sequence, it just turns off.
 
Pretty much the only thing it does this with is with Source games, but it has occurred once on Saints Row: The Third as well. I have reinstalled my graphics and network drivers and neither did anything. I have also turned my fan onto the highest setting and it still occurs.
 
I have an MSI GT70 with:
 
Intel i7-3610QM
3 GB Nvidia Geforce GTX 670M
16 GB of Ram
Windows 7 64 bit
 
Usually the split second before it turns off and it shows my computer, my network card software appears asking if I want to do an internet speed test.
 
It seems to only crashes on these games and I can play other games like DayZ, Borderlands 2 and Skyrim without issues.
 
If anyone has any ideas they would be greatly appreciated.


By Ori

So it seems Avast is thinking soundemittersystem.dll from GMod is a Win32:Evo-gen [susp] file and instantly tosses it into Chest storage without even asking. Oddly enough when I scan it inside the storage there's no virus, and AFAIK Steam doesn't usually let infected files into updates. I'm assuming it's an issue with Avast itself.
 
For the moment I'm forced to exclude my whole Steam folder from scans. Thanks much but I'm gonna play my games.
 
I'm not sure if it's a good idea to leave it out of scans with the huge tonnage of non-Steam files installed on my Steam games though (although I never came across any DLLs). Anyone else getting this? Or better yet, any solutions?