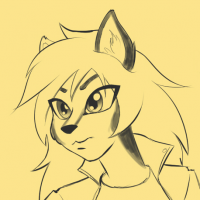 Half-life 3: Unannounced (A short by Fence Post Productions)
By Scott7, in The Rec Room

---
Similar Content

By TeraDex

The Daily Life of Slippy Toad
This Started off as a Random idea with a friend of mine mostly Showing another form of this type of video of something else. Shocked there was Not one yet made of Slippy, he got a hold of Some SF643D voice Files and Got Right on it.
 
Heh.. The Thumbnail  of Slippy was Drawn by me to go with this as a contribution towards this. Just a quick Silly Drawing To go with this all! (;


By DZComposer

StarFox-Online is proud to announce that we will be featuring content from YouTuber and Star Fox fan AbdallahSmash026. This content will involve Star Fox Zero and Star Fox Guard.
Abdallah has tons of awesome Nintendo-related content on his YouTube Channel, I highly advise all you guys check it out: https://www.youtube.com/user/AbdallahSmash026
Abdallah will be releasing a complete playthrough video series done in a "choose your own adventure" style. This will be done in a similar style to his series on Star Fox 64, which you can view here:
SF-O will also format this content as part of the SF-O Star Fox Zero Walkthrough.
SF-O will also be part of Abdallah's SFZ Giveaway Contest.
Further details are still being finalized, but we are planning on this content going live when the SFZ Embargo lifts at Midnight EDT on Apr. 21.
 


By StarFoxfan-FUR_ever

The good news is the video wasn't taken down. The bad news is the channel can't make any income from ads on that particular video unless the owner challenges and wins.
 
So you may be asking yourself, how did something this ridiculous happen? Here's a quote from the following blog post:
 
http://torrentfreak.com/youtube-flags-cat-purring-as-copyright-infringing-music-150211/
 
According to YouTube's Content-ID system both EMI Publishing and PRS own the rights to a 12 second purring loop.
 
Yep, that's right, now corporations can claim to own animal sounds too. When will the exploitation of the Youtube copyright claims system end? Does everyone need to move over to some other video hosting service for Google employees to realize this kind of nonsense will not be tolerated?


By Sky_Soldier

Hello, SFO!
 
This kinda serves as both a self introduction to the community and a way for me to share what I do with you all. I am Sky Soldier, and I've just begun my journy into the world of video game reviews on YouTube. The first video I completed not too long ago is about Star Fox and was a passion project.
 
So what? You might ask... Well, this gives you a pretty good idea of who I am--I love games and I love Star Fox. I'd love for you all to join me on my journey by giving me your viewership as I continue to work on more videos and share them with you.
 
You can check me out here: http://www.youtube.com/user/SkySoldierShow and subscribe to get notified when the next video is uploaded.
 
Hope you enjoy it as much as I enjoyed making it.


By Talyl Landmaster

Hello Star Fox Fans! Talyl, here (not that you know me ), and as we all know, there are a ton of Star Fox van vids around! So once in a while, I'll post some out here for people to see (based on what I find)!
Be sure to give nice comments to the people who posted them!
 
Anyways, today, we have a bunch of vids you can find on Nico Nico Douga (google search it), a popular video sharing site in Japan. Since I don't necessarily have an account myself, I decided to look them up on youtube. Mind you, most of the people who posted them (Thank you anyway to them for posting these on youtube) didn't actually make them, so make sure you thank the people who originally did them. So, here are the links:
 
ピカãƒãƒ¥ã'¦ã¨ã'¦ãƒ«ãƒ•ã§ãƒ­ã'¤ãƒ"マ [sSBB Levan Polka] :
ã€ä¸­ç"»è³ªã€'スターフォックスã§ï¼ç"·å¥³ã€äºŒç•ªç…Žã˜ã€' : ã€MAD】Star Fox Convenience Store - スターフォックスã§ã'³ãƒ³ãƒ"ニ! : Starfox Caipirinha Dance : Even if you can't read Japanese (like me ) they are still enjoyable.
Next up is a fun fan-anime opening made by Deviantart member, inubiko: http://inubiko.deviantart.com/ .
This is a beautiful video, the coloring, animation, all of it is incredible. Don't know why he made Peppy buff, though, lol.
You can also see this on Nico, but I was able to find it on youtube as well!
ã€æ‰‹æã】スターフォックスã§ãƒã'¬ãƒ¬ãƒ³EDパロã€å®Œæˆç‰ˆã€' :
This video really deserves more attention!
 
Last up is a rock version of the Star Fox and Star Wolf themes. Created by youtuber, FamilyJules7X, these videos really make these classics more intense and epic. Check them out! They are literally music to your ears!
Star Fox 64 Guitar Medley :
Star Wolf (Star Fox 64) Guitar Cover : Well that's it! I hope you enjoy! Talyl out!