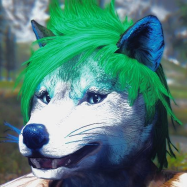 Youtube flags video of cat purring, claiming copyright infringement of music
By StarFoxfan-FUR_ever, in The Lounge

---
Similar Content

By TeraDex

The Daily Life of Slippy Toad
This Started off as a Random idea with a friend of mine mostly Showing another form of this type of video of something else. Shocked there was Not one yet made of Slippy, he got a hold of Some SF643D voice Files and Got Right on it.
 
Heh.. The Thumbnail  of Slippy was Drawn by me to go with this as a contribution towards this. Just a quick Silly Drawing To go with this all! (;


By Scott7

"Gordon Freeman has been waiting.."


By Sky_Soldier

Hello, SFO!
 
This kinda serves as both a self introduction to the community and a way for me to share what I do with you all. I am Sky Soldier, and I've just begun my journy into the world of video game reviews on YouTube. The first video I completed not too long ago is about Star Fox and was a passion project.
 
So what? You might ask... Well, this gives you a pretty good idea of who I am--I love games and I love Star Fox. I'd love for you all to join me on my journey by giving me your viewership as I continue to work on more videos and share them with you.
 
You can check me out here: http://www.youtube.com/user/SkySoldierShow and subscribe to get notified when the next video is uploaded.
 
Hope you enjoy it as much as I enjoyed making it.


By Steph McCloud

On youtube, a user called Yuirofwind celebrates March as Star Fox month. He only has 3 videos made so far this month, but they are pretty interesting and though a bit long, they are worth checking out.
 
This one is on Dinosaur Planet and how Star Fox Adventures ended up being what it is.
 
This one is on betas of most of the games.
 
And this is just a fun one he did talking about a creepypasta that he found about Star Fox.


By Redeemer

Ladies and gentlement, I present to you... Reno, the catdog.

http://www.youtube.com/watch?v=2Nea6MRxIog


Do cats usually do this scratchy thing? I've only ever seen dogs do it. 0_o

Do your pets do anything funny or weird?