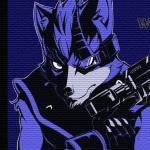 ---
Similar Content

By Snys93

The purpose of this RP is simple, a multi -verse pocket dimension where your OCS and popular characters can mengle and do random fun stuff. The only thing is no sexual activity will take place on this thread.  I'd also ask you to respect all site rules, to be civil and respect your fellow members. Be safe and please refer to the site please. Thank you and happy role playing.
   There is not a set number limit to role players. It is a drop in drop out RP. As to the location of where this all takes place can vary depending on player preference: an arena, a city, desert plain, etc.
...
 
You are surrounded by grey earth and black sky. It's up to you to color it and give it life.
Suddenly someone approaches! Its... SCP-049?

Info: http://www.scp-wiki.net/scp-049
SCP-049: what is this place? How did I get here? Hmmm...guess I'll just wait until someone arrives.
*the ancient plague doctor sits on the gray ground with his arms around his legs and his knees pointed up toward the nose of his white plague mask.*
 
(RP has started, use an official character from any fandom or an oc you have created.)
(...if no one posts soon, I will close this RP)


By Snys93

The purpose of this RP is simple, a multi -verse pocket dimension where your OCS and popular characters can mengle and do random fun stuff. The only thing is no sexual activity will take place on this thread.  I'd also ask you to respect all site rules, to be civil and respect your fellow members. Be safe and please refer to the site please. Thank you and happy role playing.
   There is not a set number limit to role players. It is a drop in drop out RP. As to the location of where this all takes place can vary depending on player preference: an arena, a city, desert plain, etc.


By Guest

Disclaimer
Most of my characters I have are not RP, OC, FF, or CC I find that misrepresentative
and further more these characters are not 100% Star Fox related so someone who probably will
flame for this wouldn't be a surprise.
--
If I was able to participate any RP I have two choices I can RP as:
Apollo version 21 Revision 1984
http://prntscr.com/bixl2j
Short name: Apollo
Manufactured: Alphos 12, 2022 CE (August 12, 2022)
Maker: William R. Archer
Homeworld: Novum
Appearance 1: Robotic, made to look like a Delta (Without wings)
Appearance 2: Has human-light skin-like fur color (like most Deltas, Alphas, and Thetas*)
Hair: Long and Green,
Fur pattern: Spotty-like
Body: Metallic some of the metal can be see from the back of the neck and mostly on the arm
Clothing: Desert-cream-like colour shirt with abstract art Blue Jeans
Eyes: Green
Horns: Brown and medium size.
Hoof hands, and Hooves: Brown
Player-type: BALANCE
Description:
Apollo was manufactured as Novum's first Sentient Robot by 21 year old William R. Archer
one of the Indigenous "Deltas" which at the time were a vast minority,  Apollo went through
several changes with v21 r1984 by 2036 CE however Novum at the time was like our planet
But was closer to Global Thermonuclear War. His maker at the time also had found away to
create time travel and went missing for a minutes. Just minutes after Apollo was awaken
He was able to see the lush green, and clear skyscraper cities for a moment until the city
where his maker was from was replaced with a mushroom cloud and soon experience
Global Thermonuclear War. Soon after being blasted away from nuclear blast caused him
be in critical damage and had to repair. After which he roam the decaying world for a century
before being sent back in time to the 900s settle things right. His current occupation is Time Traveler
and was reported by many civilizations from ancients, to medieval, and even Renaissance.
He cannot speak making have a personality similar to Quote from Cave Story and this
was because his maker forgot to update him to r1985 so now everything is permanent.
The means of communication is via accessing the Console of Apollo (his brain)
Or using a computer/tablet which He'll be able to give to anyone who wish to speak to him.

Abilities:
+ Was made to look like a 15 year old child which can get enemies off guard when he is in
% ATTACK MODE.
+ When in % ATTACK MODE He is able use any sort of weaponry since he is a BALANCE player.
+ in % DEFENSE MODE any on coming attack by any sort of weaponry He is able to dodge quickly
and even counter attack said attacker.
+ Is a Robot, is calm automatically and cannot go BERZERK unless the command is issued
(Which never happens)
+ Can scan items, Lifeforms, and exam things (Like a Robot does)
+ has booster jets which he can fly for a brief of two hours. (which is 2-3 posts)
+ Can be a strategic use if you can play your card rights

Downsides:
- Can be intercept and be damaged if does not manage to fly faster/properly. [Loses 50 HP of 72 HP]
- Cannot communicate, best to use tablet/computer and inter the console
to speak with him.
-The Command to issue % BERZERK is catastrophic and will be in BERZERK
mode for 1-2 posts before his motherboard melts [-72 HP of 72HP]
- being Sentient meaning he will be able to ignore certain commands
if it breaks the second law of robotics.
-Can be hit if doesn't dodge in time or fails to counter. [loses -15 of 72 HP while fails to counter can lose about -25 HP]
-Cannot kill any lifeforms this is because of Law 2 of robotics: Don't kill. He does harm which is different.

Importance: Apollo has HP if Apollo HP reaches "Zero" he be pronounced "Totaled"
He can be repair however via by an engineer-like character or computer. other wise;
out for 4 posts (turns)
--
Apollo's Stats
==========
HP: 72/72
OFF: 50 (Offense)
DEF: 50 (Defense)
SPEED: 50
==========
-----
Jiro Darwin. Beta
http://prntscr.com/biz123
Short name: Jiro or Beta
Date of Birth: Cancer 4th, 2007 (July 4th, 2014)
Species: Anthro Goat
Breed: mixed (Pygmy + Ram)
Age: 7
Homeworld: Terra
Hometown: Farmlands AI*, Eagle Island
Nationality: Yagian -Rodinian - Eagle Islander
Appearance 1: Wears a light-blue shirt Red Scarf, gray jeans (Or sweatpants)
Appearance 2: Is sometimes wearing a Bulla (Roman Amulet)  and a necklace tide to it
With the word "JIRO SON OF YAGI" in Yagian (Japanese).
Hair: Black, it actually merges with his fur.
Fur colour: Black
Eye Color: Blue
Horns: Yellow
Hoof Hands and Hooves: Brown
Mother: Susan Alpha (Goat)
Father: Ron Beta (Ram)
Sister: Mary Beta (Goat and Deceased)
Player Type: HYBRID (MELEE + STAFF)
Special ability: Lucid Dreaming

Description:
Jiro D. Beta is a local child in a quiet village known as Farmlands
being born 4 years after the death of his sister: Mary Beta (who died at the age of 4 for being a breed)
As a child (and still is) he forbidden to enter the left bedroom presumably being what should have
been Mary's Room if she survived. Relationship between Susan and him is a mother-son bond (I.E Being close)
Jiro began to Lucid dream at the age of 5 with him suffering night terrors before coming aware at age 7
and recorded his dreams by drawing them on pieces of paper. Most of them could predict what could
Happen or record what seen in one's person "past" (probably due to the bedroom that he is forbidden to enter)
His dreams become more clear the deeper he go in and began sleeping for more often an is usually seen
sleeping in his mother's lap who sits next to a large tree with a tree house in the backyard during the day.
For him to wake up from his dream is simple: Pinch your cheeks! This usually helps him during
situations he is in and will wake him up automatically. He only uses Two "Effects" for he is in combat.
Mainly he uses a Bo (Japanese Staff) or on rare occasions a Gladius sword (Roman sword) with
a Scutum (Roman shield)

Abilities:
+ Can Lucid Dream
+ HYBRID Player can use either STAFF weaponry or MELEE weaponry
+ "Effects" can have use either switch to him using his Bo or Gladius depending on situation
+ Can wake up by pinching cheek (if decides to opt out)
+ small child, more swift; SPEED is unusually increased by +20
+ 50% Chance of him dodging while 20% countering attacks
+ Can Block enemy attack if it's MELEE, STAFF, or DUAL
+ If sleeps in reality he can instantly teleport to the current scene if he is ever taken out by
an enemy.

Downsides
- HYBRID players are more unstable stress can be increased by +15
- BERZERK mode will cause him to lose HP faster by -30 HP
- If HP reaches Zero he'll "wake up" in reality meaning he opt out
for a few minutes (He could be vital in critical situations)
- It take him about 10 seconds post to sleep and dream (As in one post from someone else)
- Will most likely wander around but will stay with group after one or three times.
- If an event gets to critical and Stress levels is near high He'll most likely
"wake up"  and opt out for at least 5 posts
- small child, OFF and DEF are decreased by -15
Jiro's Stats
==========
HP: 72/72
OFF: 35 (Offense)
DEF: 35 (Defense)
SPEED: 70
==========
Hopefully I did it right if anyone has a say about the stats I'm not sure if it's alright to have that.
I might make a thread about stats on another topic or so.

Thanks for reading this post -Quadroline


By Guest

Survival on an Unknown Planet.
Background: The Empire of the Federations has been dissolved fell into civil war. Weaken by total damage left unwanted fleets and
armadas invading into The Empire's borders and began to capture various planets and territories, causing chaos and panic leaving the citizens to flee or fight off the invasion. YOU and a few other people who came along with you have escaped from the pursuing fleet from both rebels, invading enemies, and even civilians who turned to ANARCHY. However when all was thought to be over your ship had ran out of fuel and came into contact by a meteorite that was set on a collision course toward an uncharted and unknown planet. Before you have passed out the ship gives a briefing of the planet and the Star System. You and the other crew wake up, barely alive, but you get out of your ship to see you're on the
surface this planet with your ship having to be destroyed when it crash landed on the planet, You're left on your own.
The Planet itself
 The planet is the size of your Empire's capital, being around 4000 km has only 3 moons.  It has a set of rings, only two shepherd moons maintain this set of rings.  The planet is considered to be in the Habitable Zone and is considered to harbor life.  The planet has 5 Continents and is covered in oceans of water.  Land consists of forests, plains, deserts, jungles, tundras, and mountain ranges. There are plentiful resources such as coal, oil, iron, and other materials. There is a high chance there might be intelligent life that inhabit the planet. Intelligent life may be around Stone Age or Early Bronze Age (Late Neolithic revolution). The Star System that the Planet harbors
The Star is a yellow dwarf, around to be 4.54 billion years old. Has 6 planets; 4 Terrestrial and 2 Gas giants Two planets are within habitable range and can harbor life. Has an asteroid field that's between it's 4th planet and 5th planet The Planet the ship crashed landed is the 3rd This Star System has not been colonized and needs a name. The Main Goal
To survive and explore on the planet while building a new home. Everyone is allowed to have their own choices (I.E form group, or explore to start a new colony on their own.) Colonize the planet. Build a new ship to start exploring the star system Have fun The choices that people make will affect the thread and everyone include and the amount of players I need should be around 4-6 people or so.
[EDIT 2/3/16]
I should mention everyone is allowed to have their own RP characters. However, you can only have 1 or 2 characters.


By Shmibli7

Name: The Bank
Style: Forum
Theme: Intrigue, deception, clandestine combat.
Description: Corneria is a main target for galactic terrorismbut the populace is largly ignorant to the ones who orchestrate the plots against their homeworld. Why? Because an organization known only to a few members of the Cornerian Secret Service as "The Bank" gets to them first. This group, known for their swift methods and trademark calling cards shaped as bank notes, is a global syndecate of professional killers with hearts of gold. These people are called in by rich informants who want threats to Corneria's security gone. A  time limit  is given to eliminate the target and the rest is set into motion. However, there are some who oppose this syndecate and what they stand for...
Player Count: Minimum (Including Myself): 2
Maximum (Including Myself):5
Goal: To take down various threats to Corneria's or try to shut down The Bank.