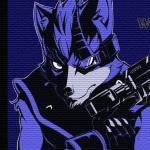 Windows 7 or 10

10 members have voted
---
Similar Content

By Centurion

I'm am going to be totally free this summer so i can talk to anyone to any SFO member on Skype.
I'd like to talk with anyone who enjoys my favorite kind of art or Video Games and get to know each other better,I'd like that allot after the times i can't seem to currently talk to anyone on Skype because they're never available.
But please if you have Skype and enjoy my same likings such as well.
This topic of mine was taken off Deviantart so i wanted paste it here so others interested in Star Fox can join.
 
1. Ratchet & Clank
2. Star Fox
3. Playstation
4. Nintendo
5. Playing Battlefield on PS
6. Retro Games

Yeah i would love to talk about that with anyone on Skype because i'm bored everyday and wish to get along with others outside my town online.


By Wolf O'Donnell

Hello,

This is probably a silly thread, but I am wondering if anyone here has a favorite Windows 7 feature?

My favorite is probably Aero Peek, and I wish it would have made it into Vista. It's so pleasing when the windows become transparent, and sometimes I find myself using the feature just to watch the transition.

I apologize in advance if this is an inappropriate topic, or if it is in the wrong forum.