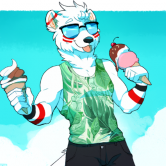 ---
Similar Content

By Scoots

-If this post isn't allowed on this site/thread please delete it!-
 
I need to be more active on this forum, and now that I can finally login I will be! 
But- I do have one thing that i'm curious about. Has anyone attempted to actually look into the internal files of Zero for Audio clips, Textures,  models, etc?
I can hardly find anything related to that myself. And feel like it'd be a neat project to do. 
Keep in mind that I don't wanna do this to widely distribute the assets. This is more of a "How hard of a task can this really be?" Kind of deal.
Just more of something that would be neat I guess.
 


By sfw1ngz

Having discovered the CDs with the full osts, has there been any attempt at ripping the full soundtracks with flac/scans? These are super expensive and seemingly hard to get, surely someone musta been frustrated by this...


By The VGM Lover

If you've got any particular genres that I didn't include, sound off with a post!  


By Rusakov

Jazzstep, despite what dubstep fans will tell you, is a kind of drum and bass with a jazz influence. It came earlier than the related liquid funk genre. Jazzstep was created and popularized around the 1990's to roughly the year 2000, whereas liquid funk came around or after 2000 and began to supplant jazzstep. As far as I know, jazzstep isn't produced anymore. And I know that all you'll get from searching Google for "jazzstep" is dubstep and all you'll get from searching Google for "jazzy drum and bass" (or the similar term "jazz and bass") are of the more recent liquid funk productions.
So I was tired of looking up "jazzstep" only to find either dubstep or liquid funk tracks and one day I decided to make a YouTube playlist of known jazzstep pieces.
Until today there was only one track, but thanks to Rateyourmusic and Discogs I've added more. Both the RYM and Discogs finds are massive and the playlist is thus incomplete so far.
But here's what I have right now!
 
Do you have comments? Thoughts? Feelings? Suggestions!? Then talk to me!