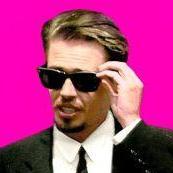 ---
Similar Content

By Guest

==[Rules]==
[Updated] You may only post one video per post.  You are allow to post music via YouTube or sound cloud Do not post extended music (Unless the song has a full version)  Have fun. [optional] Add a description/joke under the video/link  Double check YouTube URL link before posting (If the video is part of a playlist delete this in bold text! &list=PL97C4A4CCBB179475&index=2) ===========
So one day on chat me and a friend were constantly threw links to various songs.
Then I had the idea to make a thread about it. Well here you go.
This outta be interesting.


By Guest

Welcome to the Apollo Discussion where the we discuss about our opinions about Apollo, it's characters, places, and
what not to the threads! All discussions of Apollo will be featured here. Thank you and have a nice day.


By Dr. Orange

I was going to post in the RP tonight... but a friend sent a old video from that old Cartoon Class of 3000. And even though it wasn't the best show... it wasn't the best show... not even close. But I just went nostalgic from watching it again and found the jokes funnier than I remember. 
 
http://www.dailymotion.com/video/x14j4nk_class-of-3000-home-s1-e1_music
 
And since the Dailymotion vid died.
https://www.youtube.com/watch?v=_Rw46JSbbJI
 
So. Anyone else have any old, nostalgic, note worthy shows? The stuff like Hong Kong Phooey.


By Setsuna

i think we can assume most of us were disappointed with the rushed ending and final bosses or, just the final boss, lets try and think how it could have and should have been.
 
lets try to assume he was an actual boss fight
 
what do we know about scales abilities?
 
well, he can turn invisible with a nifty button on his belt,
 
he's a good swordsmen,
 
he could grab and throw you
 
uses his fellow sharp claws as shields (now thats cruel)
 
it was also going to let you and falco actually team up for this fight, there are sound clips ripped from the game. now how can you make this a challenging boss fight if you have a helping A.I. with a blaster?
 
how would you hurt him? we see he had a heart bar on top of his head, so unless you would just wack him with your stick and damage him like any other bad guy, how'd he be so different?
 
maybe you could use your staff powers against him, freezing him then hitting him for damage, when he grabs your partner you can use the super quake,
 
he could grow and turn invisible for a second phase and you'd have to use your heat blast to shrink him down and make him visible again, also you'd have to use your sense of hearing.
 
so what more ideas could work?


By Fenrir-X

I don't know how i did it, but i removed the window to the right of the community index (the one that shows new posts) and i don't know how to get it back.  So is there a way to get it back?   Thanks in advance.