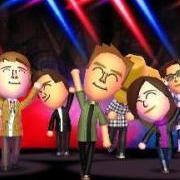 ---
Similar Content

By The VGM Lover

If you'd like to detail your choice, please feel free!



By DZComposer

StarFox-Online is proud to announce that we will be featuring content from YouTuber and Star Fox fan AbdallahSmash026. This content will involve Star Fox Zero and Star Fox Guard.
Abdallah has tons of awesome Nintendo-related content on his YouTube Channel, I highly advise all you guys check it out: https://www.youtube.com/user/AbdallahSmash026
Abdallah will be releasing a complete playthrough video series done in a "choose your own adventure" style. This will be done in a similar style to his series on Star Fox 64, which you can view here:
SF-O will also format this content as part of the SF-O Star Fox Zero Walkthrough.
SF-O will also be part of Abdallah's SFZ Giveaway Contest.
Further details are still being finalized, but we are planning on this content going live when the SFZ Embargo lifts at Midnight EDT on Apr. 21.
 


By DZComposer

The Project Guard tech demo from E3 2014 lives as Star Fox Guard. You play as Slippy, building a defense network to protect his uncle Grippy's metal mines from attacking robots. The game will be bundled with Star Fox Zero in retail and available separately on the eShop.