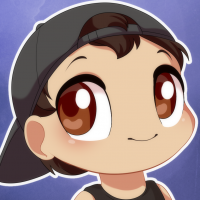 A New Member Approaches: RunnerCharm
By RunnerCharm, in The Front Door

---
Similar Content

By FantasticMrRobb

Hey all,
Can't say I'm too sure what all would go into a proper introduction, but I'm very happy to be apart of this community and look forward to being a member here.
Being a Star Fox site, I'll go ahead and throw out there that I'm a sucker for the classics; Star Fox 64 is my all time favorite of the series. The only Star Fox game that I haven't played is Star Fox 2, and my least favorite of the series is Star Fox Command. Some of my favorite Star Fox fan music would include Inside of Me, Star Fox Forever, and Star Fox: Space Oddity. I also really enjoy the bits and pieces of Star Fox: The Animated Series (now known as "A Fox in Space") that are available on YouTube.
Some of my hobbies include writing and gaming; I'm a fanatic when it comes to Sonic the Hedgehog. But I also enjoy the Halo series, the Legend of Zelda, Super Smash Bros., and a lot more I can't think of right now because I'm trying too hard.
Any questions I'll be happy to answer. Thank you for letting me be apart of this fantastic community.



By SF Redd

I don't come here much, because honestly, this site has hit a low point. It seems very quiet, and it has recently been fairly boring to come here.
When I saw this news, however, I jumped in joy at the possibility. I decided to come back here today to join in on the discussion everyone was undoubtedly having.
So imagine my surprise when I come here and can't see one reference to the two days old news, not even on the sites main page.
In case you missed it, there's a rumour going around that Retro Studios is working on a game called "Star Fox Grand Prix", which is supposedly a mix between F-Zero and Diddy Kong racing, set in the Star Fox universe. The game will apparently have bosses, like Diddy Kong Racing.
For anyone interested, here's a relevant link:
https://kotaku.com/rumors-suggest-that-retro-studios-is-making-a-star-fox-1826020570


By Angel

Hey. I'm Angel and new here though I'm a big Star Fox Fan... 


By Scoots

I would like to start off by saying that I have no idea if I am allowed to post this here, if not then that's my bad. 
------------------------------------------------------------------------------------------------------------------------------------------------
Hello everyone, I am known as Scoots. I sometimes like to use my real name as well though, which is Dan. (But I prefer to be called by my online name.)
I have been a fan of the Star Fox Franchise for as long as I can remember, I would say my absolute favorites are:
-Star Fox 64
-Star Fox Assault
-Star Fox Zero (kind of an odd choice I know.)
And Star Fox adventures.
The characters have almost always interested me. From the way their personality is in the games to the way they have a different design with each game that comes out after the other.

You've probably already met me on this Star Fox Discord Server that I run referred to as "The Great Fox."  (I am not gonna link it to respect the owners of this website...Hopefully by mentioning the name it's not gonna take anything away.)
But for those who haven't met me yet i'd like to say i'm happy to be here and hopefully i'll make a great contributing member to this community.
Oh, and I RP from time to time as well. So I might sneak in an RP or two while i'm here.
I also need to figure out how to set my profile picture.