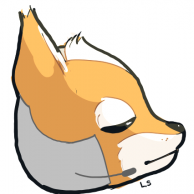 ---
Similar Content

By Naza Sutera

Girl, Yasssssssssssssssssssssssssssssssssssssssssssssssssssssssssssssssssssssssssssssssssssssssssssssssssssssssss!! XD
It's that time my sweeties! After long last, after talking about it, hyping the crowd, and being lazy and not just firing it up, I am finally doing it!
I wanna do a high school rp. As for world building, it takes place in my La Catalina continuity as somewhat of a AU prequel kind of thing.
Do I need to say more?


By manthony_Higgs

As you can see, this one is very much not moving.


By Cavemonkynick

I've recently been looking for new ways to help me in the endless war against boredom. I've noticed that a lot of people on this site draw and do commissions, and i like the idea. Problem is, im not very good at drawing so i thought I'd take a diffrent approach. What i am good is writing. When I was in high school, in english we would get these random writing topics and i would have a field day with them. So hears my idea, you give me some scenario and I'll give you a short story in return. You can be as vauge or specific as long as i have enough to work with. You can even give me a word max on minimum So post below and I'll respond with a story prolly within an hour or 2. Lets do it!