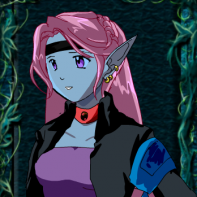 ---
Similar Content

By FantasticMrRobb

Hey all,
Can't say I'm too sure what all would go into a proper introduction, but I'm very happy to be apart of this community and look forward to being a member here.
Being a Star Fox site, I'll go ahead and throw out there that I'm a sucker for the classics; Star Fox 64 is my all time favorite of the series. The only Star Fox game that I haven't played is Star Fox 2, and my least favorite of the series is Star Fox Command. Some of my favorite Star Fox fan music would include Inside of Me, Star Fox Forever, and Star Fox: Space Oddity. I also really enjoy the bits and pieces of Star Fox: The Animated Series (now known as "A Fox in Space") that are available on YouTube.
Some of my hobbies include writing and gaming; I'm a fanatic when it comes to Sonic the Hedgehog. But I also enjoy the Halo series, the Legend of Zelda, Super Smash Bros., and a lot more I can't think of right now because I'm trying too hard.
Any questions I'll be happy to answer. Thank you for letting me be apart of this fantastic community.



By Arkenova

Hello Starfox Online!
My name is Arkenova (or you may call me Arke or Nova, take your pick.) and as you may know, I am new to this site. I am 27, soon to be 28, INFP female that has been a fan of multiple franchises (in the multimedia spectrum). The truth is I'm a little shy at first but over time I open up and really chat away; mostly due to social anxiety so don't be too harsh.
Anyways, the first Starfox game I played was actually Starfox Assault but I did play the Starfox 64 demo in the Super Smash Bros. Brawl and I was intrigued. I began researching into the lore and grew more interested in due time and well, here I am. (Along to the fact that Rob and Tiger are fellow RPers that I know on Tumblr.)
As you could tell, I'm a Dash fan. Why? Well, knowing that he is easily one of the more obscure characters to which had a lot of potential in Command but the execution was failed much unfortunately. I haven't played Command but seen Let's Play videos on it and well, the plot was a giant mess and I can understand why people despised it but that's not on the fault of the characters involved; it's the storyline. (It's strange because Sonic 06 was the same way with me, except I just don't like Elise.)
Anyways, I am an artist as well and happen to enjoy doing pixel art in my time and while at it, multitask. Yeah, I'm a bit disorganized in general, however, I'm glad to see a community of fellow Starfox fans around to really make my day. In conclusion, I hope we could get along just fine and become friends.


By RunnerCharm

Hello StarFox Online Community! My name Is Josh and I am a 16 year old High School Freshman. I live in Pennsylvania, and I am a Varsity Cross Country and Track and Field Athlete. I also am extremely social online and IRL. So Excuse me If I start asking stuff like wanting to hang on Skype a lot XD. I am also a huge Fan of Nintendo. I am huge on Mario Zelda Starfox and many others.
 
I am into the Starfox Community because I have my own world with my own characters based of Starfox. Mainly 3 fan kids of Fox and Krystal (OTP).
I am very energetic and a cheerful person so never Ever be afraid to talk to me. I would love to be somebody's new friend and be there to cheer someone up :D.
I am going to try to be active. I will put a schedule on my profile when I am going to have things going on. Mainly things involving School and Friends and events I have in my life.
I hope to make many friends on this site and show people my work. (I do Roleplay a lot when I have time and a huge variety of things.)
 
Some extra thing....I like to video edit and make vlogs and Lets play.....so a lot of things.
 


By SerialSquared

Hi there! I'm an excitable 16 year old who has fallen into the space furry cult recently. My name's Aurora, and you can call me that or Serial! I like drawing to an almost unhealthy level and really love meeting people~
My parents actually run the local Star Trek and sci fi fanclub in my area, so I'm rather well versed in science fiction, I just happen to be the furry of the family. It was only a matter of time before Star Fox became a main interest of mine ;w;
I type like an excited 8 year old because I am very excited and would love to make some more Star Fox friends! Super excited to find people in the fandom, especially after being pretty lonely for a few months now~
 
Shoutout to That Ain't Falco (I have no idea how to link profiles, sorry!)  for dragging me into SF-O, it's nice to see a Star Fox place that isn't as bitter as tumblr! owo


By G-Meister

Good day,
I am G-Meister, a veteran fan, but a newbie to the fandom.
While I have been writing fan fiction and honing my skills with pencil for many years, using Star Fox as an inspiration to fuel my passion, I haven't really gotten involved online and in the community until recently. Tumblr User FromLylat, locally known as That Ain't Falco recommended me to this site.
So, a little about myself.
I'm an American student, in my first year studying Computer and Information Sciences - Software Engineering. So far, I've worked extensively with Scratch 2.0, and will hopefully begin on Java in summer classes. Please, feel free to hit me up on the topic of programming!
I'm 18 years of age, and aside from Star Fox, I enjoy DMing for a group of friends in D&D and procrastinating on everything, by any means. No joke, Xbox, PC, Tumblr, even cleaning!
If you feel like contacting me, I don't really know the next time I'll be on the forums, but you can probably catch me on my blog toh-yaaah.tumblr.com or g--meister.tumblr.com.
As school winds down for the semester, I'm sure I'll be active a lot more, so I'm sure that won't be necessary in a few months.