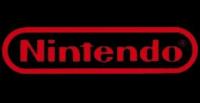 The Nintendo Digital Event starts in just over 2 hours from posting time. It is almost certain that we will be getting news on Star Fox, given that the game is still slated for this year.
I think it is important to remember that what we saw last year was part of a proof-of-concept build. I'm certain that what we will see today will be vastly different. I think we should all remember that. The mechanics presented in that demo are probably the only things to stay. I'm hopeful we'll get a name and some small story details, but we'll see. There really isn't much more I can say about Star Fox, given that we don't know anything. Once things have been revealed, I will be able to provide an opinion with more substance.
Another game to look forward to is Super Mario Maker. What seemed to be a dinky little level maker turns out to be a full-fleged Mario level creation experience capable of doing things that even the Super Mario World ROM hackers can only dream of. I'm really looking forward to this game now, especially after seeing the levels made for the Nintendo World Championships.
I'm not going to make any predictions about new game announcements at this point. Others have done that. But, an interesting tweet from Retro Studios implies that we may finally learn what they are working on.
I recommend SF-O members watch the stream (you can here: http://www.twitch.tv/nintendo ). I will make a post about the Star Fox game, but it probably won't happen until after the event.
Edited by DZComposer