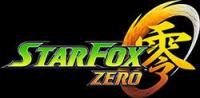 Star Fox for Wii U now has an official title: Star Fox Zero.
Miyamoto says it's not a remake or a sequel.
What we know:
Arwing can transform into a walker like in Star Fox 2.
Landmaster also exists, and can transform into a flying craft.
Gyrowing is a new vehicle, previous known as the "Arwingcopter" in last year's demo. It deploys a little Robot that looks like the offspring of an NES R.O.B and Wall-E.
Star Fox and Star Wolf teams appear to be their SF64 compositions: Fox, Falco, Peppy, Slippy and Wolf, Leon, Pigma, Andrew.
You will have to protect Great Fox from missiles like in SF64 Sector Z
"All Range Mode" exists.
Aparoid-like enemies.
Edited by DZComposer