Random things I will now say.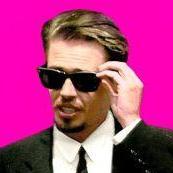 Entry posted by Shmibli7 ·
853,648 views
1. I want to post a StarFox fanfiction here in the next few days, so be on the lookout for it.
2. The aforementioned fanfic has little to do with the established StarFox canon.
3. I don't know if the Sly Cooper movie is still a thing or not.