Something I need to get off of my chest for my own good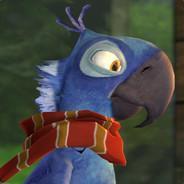 Entry posted by Clearwater ·
515087 views
Over these past few weeks (Actually, make that months), I've been getting more and more anxious about my future, and it's starting to make me rather depressed. One of the things that worry me the most is my barely-average school grades. I'm only just keeping my head above the water, but no matter how much I revise each night or whatever I do, it just sometimes isn't enough.
The worse my results get, the more I worry.
The more I worry, the worse my head/stomachache gets.
The worse said head/stomachache gets, the less I can concentrate on revising for a test each night.
The less I revise, the more chance I'll have bad results.
And so the vicious cycle goes.
My friends have noticed that something's up with me, because most nights during our free time, I just sit there, in the corner, head huddled in my lap. It's happened more than a fair few times. I keep saying nothing's wrong, but the reason i don't tell them is because I don't want to give them the impression I'm forcing my problems into their laps. Sharing is caring, I know, but it's not their problem to deal with.
Neither have I told my parents, because I don't want them to start giving me loads of love and attention when at my age (16), I should be able to watch out for myself.
What do I do? I just don't know anymore... I can't tell anyone because I don't want to, but if I do that, I'll have no way of getting this problem off of me...