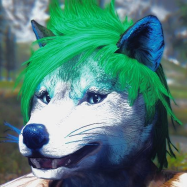 Entry posted by StarFoxfan-FUR_ever ·
694,231 views
It's that time of year again, after what could be considered one of the most disappointingly boring, "bad for TV" type seasons of all time this past season, for F1 to make its return. I think it goes without saying that viewers are coming into this season expecting more of the same old, teams X, Y, and Z dominate, with everyone else barely scrapping along week to week. But I'm here not to hype up what realistically will be another "meh" season, but instead I will come in with the intention of painting a better future for F1.
Let's get the bad news out of the way first. Here we are very close to the start of the season (about four and a half hours away) and F1 finds itself fielding only 10 teams this season as opposed to the 11 last season. By some miracle, the team Marussia has managed to get two vehicles ready for the Australian Grand Prix. Unfortunately that means Caterham is still nowhere to be found since the season finale last year. I suppose it's better than the 18 car field we would have been left with had Marussia not joined in last minute.
Team introductions:
Mercedes: Team of Louis Hamilton and Nico Rosberg
They won the constructor's championship in dominant fashion last season, and took 1st and 2nd respectively as individuals. I'd honestly be surprised if they didn't repeat the constructor's championship this season, though you never know with the driver's championship what could happen. Perhaps it is just hopeful wishing on my part.
Red Bull Racing: Team of Daniel Ricciardo and Daniil Kvyat
Ricciardo came onto the scene last season and proved that he deserves to race at the F1 level. Daniil Kvyat didn't have anywhere near as much success in his respective rookie season, but he put in some noteworthy performances. I expect Red Bull to drop a bit in the standings from last season only because of the lack of experience these two drivers have, a combined two years of experience! However, that is not a knock on their talent, as they both should have good futures ahead of them.
Williams: Team of Felipe Massa and Valtteri Bottas
On one side, we see Massa's resurgence, on the other we see a young talent in Bottas. One of the feel good stories of last year was the success of the Williams team which was able to get third in the constructors standings after having been in the dumps for too long. If things go well for them this season, they may be capable of pushing for 2nd in the standings. I liked what I saw from them last season, so hopefully they continue that strong run.
Ferrari: Team of Sebastian Vettel and Kimi Raikkonen
The story of Ferrari this season will be about two drivers trying to resurrect their careers. Ok sure, maybe it's a bit exaggerated in the case of Vettel (He did win four championships in a row after all), but for Raikkonen (now 35 years of age) this could be just the opportunity he needs to prove he can still keep up with the young up-and-comers. Last season was rough for him, finishing 12th in the driver standings. You gotta wonder how many years he believes he has left in the sport. Regardless of what happened last season with Vettel, you have to believe he will bring a lot of skill to a Ferrari team that has been falling off the wagon slowly these past few years.
McLaren: Team of Fernando Alonso and Jenson Button*
*A quick note regarding the McLaren team drivers. Alonso is currently dealing with a concussion as a result of a crash during off-season testing last month. Kevin Magnussen will fill in the empty seat for at least the first race. We will have to wait to find out how long he will be substituting for. It's a lucky break for Magnussen who was not offered a renewed full time driver contract after what I thought was a good showing for a rookie driver last season, but it's not how you want to see younger drivers get the chance they need.
That aside, the big news for McLaren is the proposed partnership with another manufacturer to produce racing engines for their F1 team. News has leaked in the past day that business talks are still continuing, which is a bit of a let down after the team owner boldly stated they wanted to compete with the best for years to come. For those of you who don't know the manufacturer, it just so happens to be Honda. Yes...you read that correctly. McLaren wants Honda to produce engines for their racing team. I'm still as dumbfounded all these months later since first hearing the news. Perhaps the team is struggling financially, who knows? I expect them to scrap together some strong performances this season and remain competitive to an extent.
Force India: Team of Sergio Perez and Nico Hulkenberg
After a very good showing for the team last season, they decided to stay with the same drivers this year. I think if Red Bull, Ferrari, and possibly even McLaren end up having to deal with various issues this season, we could see the emergence of a new powerhouse for the next few years. I believe Sergio Perez is the most underrated driver in Formula 1 right now, and just needs that huge breakout year to prove his worth. You could say last season was the big year since he performed very well on what was supposed to be a weak team going in to the season, but I think he can do better. Without a doubt, Hulkenberg is a very reliable driver. Look for him to continue putting in consistently strong efforts. Look for this team to surprise everyone this season.
Toro Rosso: Team of Max Verstappen and Carlos Sainz
The developmental "second team" for Red Bull will feature two rookie drivers in Verstappen and Sainz. A lot of buzz has been going around for Verstappen, saying how he's going to be a great driver. If the name sounds familiar, it is because he is the son of former F1 driver Jos Verstappen. His father was never a high profile driver, so I don't understand why anyone is making a big deal about that small fact. In any case, the lack of hype around Carlos Sainz is somewhat surprising considering he won the Formula Renault 3.5 Series championship last year. I wouldn't look too much into the standings when comparing these two to the competition because of course Toro Rosso will not get the support it needs to showcase drivers properly. If anything, at least these two get a fair chance to gain experience.
Lotus: Team of Romain Grosjean and Pastor Maldonado
After what was an incredible year two season ago, Lotus fell back into obscurity last season. Grosjean might as well be considered the savior of this team if they can't remain competitive. I'll admit I tend to give him more credit than he should get, but Grosjean is a serviceable driver considering the team he is on. Maldonado will hope to improve on his performance from last season I am sure. Hopefully their luck will turn around this season.
Sauber: Team of Marcus Ericsson and Felipe Nasr
It's wonderful to see Marcus Ericsson back in a driver seat after the financial disaster Caterham faced last season. Technically speaking, it's a step up from his previous team performance wise, so perhaps he could showcase some moments of brilliance now in his second season, although I wouldn't blame him if he tried to get out as soon as possible. Last season I predicted this would be the next team to face serious financial struggle, possibly dropping out of F1 if things go sour, and nothing has happened during the off-season to make me think otherwise.
Felipe Nasr is a rookie driver who will be looking to quiet the naysayers. While driving in the GP2 series last season, he was unable to outrace teammate Joylon Palmer (who ended up winning the championship). Many F1 fans were upset to find out that Felipe Nasr was able to beat out Palmer for a F1 contract, saying that Palmer is the superior driver. They also say that Nasr was a better choice for the team only because he brings in more sponsorship money than Palmer. Interestingly enough, Palmer got a position as a test driver for Lotus this season, so perhaps in the near future we could see these two go head to head in F1 if Palmer impresses team owners.
Sauber is in a very troubling situation financially and are only surpassed in that regard to the next team.
Marussia: Team of Will Stevens and Roberto Merhi
Marussia has by some miracle been able to successfully apply for and be a part of the 2015 F1 season. I honestly believed we had seen the last of this team after the financial debacle last season, so I must say I am pleasantly surprised. For those of you keeping track, Will Stevens raced for Caterham in the season finale last year, so he has one F1 race under his belt. Roberto Merhi also has past connections to Caterham, as he was the team's test driver last season. He also raced in the Formula Renault 3.5 series last year, where he attained 3rd place overall. If nothing else, at the very least Marussia has two drivers who could potentially develop into competitive racers going forward. I don't expect Marussia to shock us and become a middle of the pack team, but minor success in scoring it's first points in the constructors championship shows this team is run very seriously and intends to continue running until ownership goes bankrupt. And you've gotta respect that.
So there you have it, my semi-predictions and overall outlook on the F1 2015 season. Let's hope for the best for the struggling teams and let's hope for a real contest at the top for the championship this year. There's a ton of rookie and sophomore drivers to look forward this season. Perhaps someone will take the opportunity and put on a performance just like Ricciardo did last year? There's a lot to look forward to beyond the championship contenders if you look at the big picture.