F1 Australian GP thoughts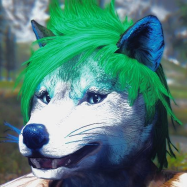 Entry posted by StarFoxfan-FUR_ever ·
711 views
The Australian GP is now in the past, and I quite frankly don't have words for what could be considered one of the worst races I have watched in years...
I really hope we don't get the same trend as last season, Mercedes blows everyone out of the water unless their cars fail on them. I've come to accept that they will be dominating for a few years, but this is absolutely ridiculous. There's dominance, and then there is just flat out no contest. Lewis Hamilton and Nico Rosberg are both excellent drivers, don't get me wrong. I'm not complaining about them getting 1st and 2nd. But here's the thing, the differential between 2nd and 3rd place was 33 seconds. 33 seconds behind the leader is where you should expect one of the furthest cars away from 1st who hasn't been double-lapped to be, right? Or am I just blowing smoke here?
I'm not going to analyze the whole race lap by lap, just some key events. There were three good things to come from this race by the end of it:
1) Sauber showed they are actually capable of making a serious push this year, as their vehicles were able to outpace some superior teams. I'm happy my prediction of the team performing poorly again was wrong! It should make races much more interesting.
2) Felipe Nasr is the real deal, finishing 5th in his first race! While he did finish nearly 60 seconds behind 4th place, I'm not going to knock him though because he showed great passing and blocking skills during the race.
3) Carlos Sainz is actually just as good if not better than Max Verstappen. Verstappen was done in with bad luck as his car stopped on him out of nowhere, so we didn't get to see how these two would have finished comparatively had they both finished the race though..... This could be an interesting contest to watch down the line in the championship if Mercedes in fact does pull away and dominate.
There were a few events which affected the race before it even began. Let's go down the list:
First and foremost, you may remember how I said Marussia managed to scrap together a team and vehicles for the 2015 season in my other post. It turned out that yes they had a team, but they were unable to get either of their two drivers on the track for the qualifying sessions, thereby disqualifying them from the race. The FIA (Governing body of F1) is livid, though if I were the owner of Marussia, I'd take the opportunity to blame the FIA for these issues because they all stem from the fact that no budget caps were ever introduced that were promised five years ago when the team was still branded as Virgin Racing...but that's a discussion for another day.
So with that, from a field of 20 drivers, only 18 remained. But we aren't done yet.
Williams driver Valterri Bottas dealt with back pains after qualifying. It was later determined that he had suffered soft tissue damage, and as a result, dropped out before race day. 17 drivers left...
McLaren driver Kevin Magnussen (who is replacing Fernando Alonso while he deals with a concussion) faced mechanical issues during warm up laps prior to the start of the race. Smoke was coming out of the back of his car, though I don't believe the commentators ever gave official word of what the mechanical issue was. 16 drivers....
Red Bull driver Daniil Kvyat also faced a mechanical issue during warm up laps. In his case, hydraulic issues.
So there you have it, what should have been a 20 vehicle field narrowed down to 15.
Other than that, there is not much to say about the race itself, that is save for a few more drivers dropping out of the race.
Lotus driver Pastor Maldonado got bumped off track on the very first turn and ended up hitting the wall hard, ending his day early, and then teammate Romain Grosjean ended up with mechanical issues of his own and dropped out of the race at the end of the first lap. Needless to say the Lotus team was very upset considering they had high hopes for this race. 13 drivers left
Toro Rosso driver Max Verstappen dealt with mechanical issues too. Isn't it so exciting for the fans to watch the "most advanced racing vehicles in the world" constantly breaking down? - I would hope nobody thinks so. 12 drivers left.
Uncharacteristic of F1 teams, there were actually multiple pit crew errors/delays during the race. One which stood out that had occurred was a slow tire change when rookie Carlos Sainz came into the pits early in the race, which hurt his final standing (9th) in the long run. He was doing very well though and I was impressed by his skill.
Ferrari driver Kimi Raikkonen was disqualified because one of his tires was not properly installed on his car prior to him leaving the pit area. He was having a decent race considering the pit crew had already made an error earlier in the race which cost him a tremendous amount of time.
And there you have it, 11 drivers were able to complete the race. Most of the actual competitive racing action occurred towards the back of the field through most of the race. It looked quite competitive throughout the early parts of the race (with the exception of Mercedes pulling away early), but once everyone was separated by multiple car lengths, you had a pretty good idea of who was going to end up where. The most exciting stuff going on was watching Sergio Perez fight back from last place through most of the race, (especially considering he drove off the track once and suffered some minor damage to the body of his vehicle later on in a separate incident where he was actually spun around) and pull of a 10th place finish to give his team one extra point in the standings. Although another thing to take away from the race was Sebastian Vettel's return to good form after last season. He finished 3rd in this race.
Final standings for the Australian GP: 1) LEWIS HAMILTON ; 2) NICO ROSBERG ; 3) SEBASTIAN VETTEL ; 4) FELIPE MASSA ; 5) FELIPE NASR ; 6) DANIEL RICCIARDO ; 7) NICO HULKENBERG ; 8) MARCUS ERICSSON ; 9) CARLOS SAINZ ;10) SERGIO PEREZ ; 11) JENSON BUTTON
The remaining drivers dropped out of the race in various ways as I explained above. Gotta feel bad for Jenson Button though. McLaren knew coming into the race they were a weaker team on this track, but for Button to be the only driver not to cash in points for his team out of the drivers who finished the race must have felt very awkward afterwards.
The next race is the Bahrain GP. It's more technical and allows for more passing than Australian GP, so it should be interesting to see who puts on a strong performance. Hopefully a larger field will be able to compete so there can be some more competitive racing throughout the field. And if that is the case, we will see who truly has what it takes to be consistent. It's hard to gauge actual team skill from the Australian GP, so I'm a bit hesitant to make any predictions. See you again in a couple of weeks.
Thank you for reading.