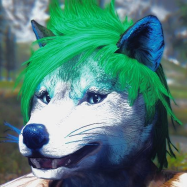 Entry posted by StarFoxfan-FUR_ever ·
228,542 views
So Mercedes finished 1-2 again. I didn't get to watch the entire race like I expected, but from what I was able to watch, Mercedes started pulling away from lap 2 on. Ferrari and Williams were both able to overcome slightly disappointing qualifying sessions and finish the race 3-4 and 5-6 respectively. The time differentials at the end of the race had me thinking the race was competitive towards the end, but i'll get to that in a bit. The finishing positions were are follows:
LEWIS HAMILTON MERCEDES 1:39:42.008 
NICO ROSBERG MERCEDES +0.714s
SEBASTIAN VETTEL FERRARI +2.988s
KIMI RAIKKONEN FERRARI +3.835s
FELIPE MASSA WILLIAMS +8.544s
VALTTERI BOTTAS WILLIAMS +9.885s
ROMAIN GROSJEAN LOTUS +19.008s 
FELIPE NASR SAUBER +22.625s 
DANIEL RICCIARDO RED BULL+32.117s
MARCUS ERICSSON SAUBER +1 lap
SERGIO PEREZ FORCE INDIA +1 lap
FERNANDO ALONSO MCLAREN +1 lap
CARLOS SAINZ TORO ROSSO +1 lap
JENSON BUTTON MCLAREN +1 lap
WILL STEVENS MARUSSIA +2 laps
ROBERTO MERHIE MARUSSIA +2 laps
MAX VERSTAPPEN TORO ROSSO DNF
PASTOR MALDONADO LOTUS DNF
DANIIL KVYAT RED BULL DNF
NICO HULKENBERG FORCE INDIA DNF
-------------------
Marussia succeeds in bringing both cars to the finish again, which is wonderful news for team sponsors I am sure. Lotus must be thrilled with the fact that they have earned their first points of the season. With this 7th place finish, they immediately find themselves nearly breaking free of the bottom three portion of the standings just one point behind Force India (who just barely missed out a point finishing in 11th with Sergio Perez). Sauber again proves to everyone that they are making huge strides this season with both drivers finished in points positions. They are currently 4th in constructors points. McLaren find themselves near Marussia again, which has got to be concerning for Honda, especially if they hope to continue supplying engines next season.
Red Bull and Toro Rosso are still neck and neck, this week Red Bull getting the better of their developmental team. Red Bull now has a one point advantage on Toro Rosso. The two teams remain 5th and 6th.
Mercedes remains on top, Ferrari second, and Williams third. One would think all three of these teams are very happy with their performances, but it is not so. The Ferrari team principal said expects his team to win on a more regular basis, while Mercedes continues with their infighting nonsense. So one guy is living in the past (Ferrari in this case), while a team that is winning so much it has hurt tv ratings sees, it's two drivers throwing verbal punches at one another after the Chinese GP. Rosberg claimed that Hamilton drove very slowly towards the end of the race in order to sabotage him and almost allow Ferrari to catch up to second. As it was, Mercedes easily had a sizable lead by the end of the race, and Hamilton was instructed by the pit crew to stay on his tires instead of coming into the pits for a new set. Hamilton claims he needed to drive slower in order to finish the race, and that Rosberg could have passed whenever he would have liked to. Personally, I think this is all a bunch of nonsense thrown out there by Mercedes in order to keep fans interested.
Next race is in Bahrain and we will only have to wait about a week for it. It should be a very good race in front of the pack if the Malaysian GP showed us what Ferrari were capable of on that type of track.