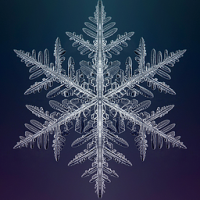 What do you guys think about an (unofficial) SFO TF2 server again?
By Icy, in The SFO Archives

*Unofficial* TF2 Server

12 members have voted
1. Would you want to play (unofficial) TF2 game nights with the SFO gang?

2. Which nights would be best for you? (Multiple choice)

Friday nights

Saturday nights

Sunday nights

Monday nights

Tuesday nights

Wednesday nights

Thursday nights

3. What times usually work for you? (All times are Eastern) (Select all that apply. :P)

Weekends starting at 5PM or 6PM

Weekends starting at 7PM or 8PM

Weekdays starting at 5PM or 6PM

Weekdays starting at 7PM or 8PM
---
---
Similar Content

By Clearwater

The following is a message on behalf of the Gibus Engineer Wildlife Protectors group.
 
--------------------------
This is the Gibus Engineer.

A docile creature, seeking to contribute to his team every day by creating Teleporters, Sentries and Dispensers. He appreciates the thanks he recieves from his fellow teammembers and friends for doing an honest day's work.
However, this fascinating creature has recently become the target of trolls and internet bullies.
Vicious creatures such as BirdScouts, SnakeSpies and MLG 360 Noscope Snipers have invaded the Gibus Engineer's territory and are taking away all of the benefits of the Engineer's hard work, day after day, as well as being the subject of many taunts and insults. Some users may find the following quotes disturbing:
''Here's a schematic for ya: My ass!'' - Blue Scout
''I hear someone building diaper changing station!'' - Red Heavy
 
We are the Gibus Engineer Wildlife Protection group: a non-profit orginisation seeking to end the Gibus Engineer's suffering and helping them git gud. To do this, they require hats, weapons and Steam Vouchers to buy Mann-Up tickets.
Please, join our Steam Group today and be a part of this anti-trolling scheme.
https://steamcommunity.com/groups/gewpofficial
Thank you.
--------------------------
The preceding was a message on behalf of the Gibus Engineer Wildlife Protectors group.
 


By Clearwater

Okay, this is genuinly starting to p**s me off.
Ever since I've had my brother reformat and redo my computer about a month ago to get rid of that virus, I've been more or less unable to play TF2, or
Garry's Mod for that matter as well. Why? Every time I load into the game and join a server, it gets to the end of Retrieving Server Info, then just crashes
out directly, and says 'You are out of memory', even though I have 3 whole GB of RAM in computer, plus an extra 4 GB Page File on my internal hard drive. This has been doing this every time I've tried to play TF2 since the revival of my computer, and it's really making me frustrated. I have no idea
if any of any of you are expert problem solvers on problems with the Source Engine, but I just know that the Valve support team will refuse to talk to me
(I asked their help a multiple times a few months ago, they never ever replied back), and I'm also aware that some other Steam users are having the same problem as me, and no one knows why. I don't see how I can be running out of memory because like I said, I have 3 GB (2x1.5GB) of memory in my computer, plus an extra 4GB allocated as page file memory on my hard drive. Here's a brief rundown on what happens.
- I load the game, it gets to the main menu, loads up the music, freezes for two or three seconds, then unfreezes.
- I join a server (Or create a listen server of my own in case I'm training with bots). It gets to Retrieving Server Info, then just crashes out with the error message after a while. No matter what map or server it is that the game's trying to load up, it always crashes at Retrieving Server Info.
Last night, I experimented with the -debug and -dev switches while having the RAM usage monitor in the Task Manager focused. I managed to get TF2 to load up into a map once (pl_goldrush), but the game was using over 2GB of my memory, that's nearly THREE TIMES as much as it usually needs. The usual amount of RAM the game used to use was around 750MB of RAM to 1.2GB, if I was playing in a server with around 20 players.
I've also tried resetting all my video settings back to default using various switches such as mat_forceejecute, mat_forcehardwaresync and mat_dxlevel.
I've also uninstalled and redownloaded TF2. Still no dice.
Also, when the game loads up into the main menu, it's already using 350MB. Before my computer was redone, it used to use only around 100MB.
My external hard drive on which all my stuff and Steam games, etc is completely defragged, CCleaned and free of viruses, so I'm rather perplexed at why this is doing it for me and the people I've seen on the Steam forums who have my problem. And I don't expect the Valve or TF2 Staff to help out at any moment if they never replied back to my questions a long time ago. Any of you have any suggestions on what's happening?
 


By "User"

...that's not only epic but has a valuable message to it.

http://www.youtube.com/watch?v=5f60Fhab-pI

This has been in the news section of the Team Fortress 2 Official blog.