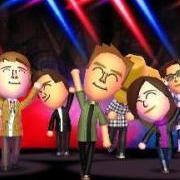 Surprising jump in Wii U sales, according to VGChartz
By The VGM Lover, in The Lounge

---
Similar Content

By TheRadFox987

With E3 having gone by and no mention of Star Fox: Grand Prix what does everyone think the next game will be like? Will there even be a next game?
We all know about the Arwing in Starlink, but aside from that, was Grand Prix just a rumor? And what will become of the franchise as a whole?


By Hope(N Forever)

Not particularly exciting news for an English-language forum, and not to mention we already had it for months, but I just wanted to inform you that starting from September 29, 2016, Japan finally got the Nintendo DS title Star Fox Command available on the Nintendo eShop as a Wii U Virtual Console title. I guess I just needed an excuse to post this following new Japanese trailer. Check it out: 
 


By Joseph.

Im kinda surprised that there's few topics on Zero being made. I mean Zero's been out for a while & its the same old people with few topics on Zero, let alone interesting ones.  It looks like a clear sign that the game barley had any sufficient content to talk about.
Anyways, according to a video game analyst, Zero was not profitable at all & hasn't sold 500,000 worldwide. https://mynintendonews.com/2016/06/02/zhugeex-says-that-star-fox-zero-was-not-profitable-at-all/
I doubt it'll be the last Star Fox game but I do hope Nintendo learns their lesson; Dont force the player to change views with motion controls & having empty/dull all-range levels with a horrible rewarding system doesn't work in 2016 especially if it's going at $60.
 


By Hope(N Forever)

Star Fox 64 is now available on the Nintendo eShop as a Wii U Virtual Console title! Nintendo of Europe released the game on March 24, 2016 for a promotional price of only €4.99 / £4.49 until April 21, 2016, one day before the expected release of Star Fox Zero; the price will afterwards revert to the standard Nintendo 64 Virtual Console game price of €9.99 / £8.99, so you better hurry and take advantage of this offer!
Nintendo of America have made no announcements at the time this thread was posted.

NOTICE: For the first time ever, Europeans can play the U.S. version of Star Fox 64 at its glorious full 60 Hz! Additionally, if you previously purchased Lylat Wars from the Wii Shop Channel on or transferred to the same Wii U console, you can get the Nintendo eShop re-release at only a fraction of the price as any other Nintendo 64 title, despite it being the U.S. version with the proper "Star Fox 64" moniker.


By Pgpaw3

So like many Wii U owners before me, I have run out of space on the puny 32gb internal drive. A such, I need an external one. After some searching of Australian stores, I have narrowed my search to these two options at the moment.
1. HGST Touro Mobile 500GB USB 3.0 External Hard Drive: $65AUD + extra cost to get a y cable or it
http://www.pccasegear.com/index.php?main_page=product_info&products_id=28870&cPath=173
2. Seagate Expansion 500GB Portable Hard Drive USB 3.0: $69AUD + nothing as it connects to the power point
http://www.dicksmith.com.au/portable-hard-drives/seagate-expansion-500gb-portable-hard-drive-usb-3-0-dsau-xm1401
What do you guys think? Are their any advantages to getting one over the other other than the Touro is easier to move around? Currently I am leaning towards the Seagate, but the Touro would be a few bucks cheaper.