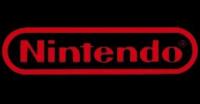 A YouTuber with connections in the industry has a source within Nintendo that has been verified by the staff of NeoGaf. The leak claims that NX is a 2016 release, Wii U's release calender for 2016 is practically nothing, and Star Fox Zero is NOT Delayed!
I normally don't run rumor stories like this, but with some source verification in existence I feel this is credible enough to post.

EDIT: The video has been removed along with a few others.
Edited by DZComposer