Clear's Italian Adventures - Update 2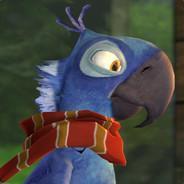 Entry posted by Clearwater ·
16,964 views
Tuesday 15th March
12:37 PM
Just finished visiting an industry museum. Average as most museums go to be blunt, we didn't even see half of the stuff on show... Hoping this afternoon's better. Right now, we're on the road to Bologne, the capital of the region. Gonna have lunch there and then look around. Weather's perfect for doing something like this.
---
4:51 PM
Makes me laugh. I'm a British guy, hanging out with French people, in Italy, and what language do we try to speak in a store? Bloody English. We don't even try to begin speaking Italian. Bologna's a beautiful place, and they weren't joking when they say that Italy has the best ice-cream: Pear, strawberry and apple are amazingly rich. Heading back on the road in an hour's time. Wonder what's for dinner back at the hotel...
---
6:15 PM
Back in the bus, heading back to the hotel. I think we're heading for Sienna tomorrow. Please tell me that the Palio'll be on. Please?
EDIT: Picture of us crossing the Alps border is attached. I made sure no one is in the photo for social and anonymous reasons, if those are the right terms.