krystal

An Exclusive Star Fox Interview With Estelle Ellis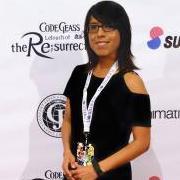 Entry posted by Krystal_Kitsune-TKN ·
338 views
Here to celebrate the 20th anniversary of Star Fox Adventures is special guest Estelle Ellis the voice of the now-famous blue vixen Krystal Fox.
After nearly 20 years, Estelle returns to the spotlight to speak about her experiences behind the mic, voicing Krystal and her experience now with the Krystal fan base! Special thanks to  Estelle Ellis and r/starfox for submitting your questions! This is my most recent STAR FOX interview, originally uploaded on Nov 19, 2022!
Psst!...There's a giveaway attached to this BUT Estelle and I are working out the kinks, since we are not going to be available due to the upcoming holiday, but the giveaway will still go on, stay tuned!