Merry Christmas from Katina.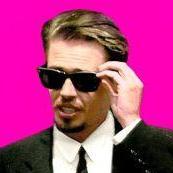 It's Christmas and while most will be blanketed in snow like Fichina, my hometown of Florence will have the full force of Katina's sun blasting upon its residents. 
It is projected to be 83° Fahrenheit tomorrow.
83. Freakin'. Degrees.
Where I live it is warm but never has it been that hot in the history of my state. We're looking at breaking a record.
The strange thing is, last year's Christmas was extremely cold.
Guess we're in for a cold January. Ugh...