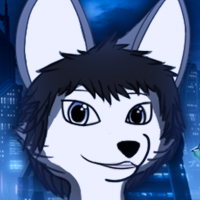 So There's Going To Be Monetization of Mods on Steam
By Ori, in The Arcade

---
Similar Content

By Clearwater

Yami, can I just ask a question please?


By Ori

I've been having this issue since a few days now and it's starting to become rather aggravating.

No matter what I try doing, regardless of setting to pause, stop, starting again or queuing other downloads, Steam persists in clogging up the download schedule with this "0 bytes" workshop content update, making it impossible to download anything else. Whenever stopped, it's stuck at "stopping". I've experienced some slowdowns in games while this was going on, and my connection also tends to have some random usage that wasn't all that present before this started.
I already trying flushing Steam configuration, so far the fix is only temporary until the next computer restart. I'd appreciate any help I can get.
Additionally, Steam claims the game is ready to play.



By LoneWolf

I've created/seen enough deals threads before to warrant the creation of a master thread for this sort of thing.
 
So yeah. Post all gaming sales/deals/bundles/free games that you can find, or just that catch your eye. Good way to keep each other posted on what's hot right now without the use of a billion threads.
 
As of today, May 29th, we have a few notable deals.
 
Battlefield 3 is completely free on Origin. The catch is that it's on Origin. Might be a potential candidate for gamenights in the future though.
https://www.origin.com/en-us/store/free-games/on-the-house
 
Humble Bundle's got a bunch of RPG Maker content available.
https://www.humblebundle.com/weekly
 
Amazon's got Scribblenauts Unmasked for $5.
http://amzn.to/1mwJYHg
 
There's a coupon for Green Man Gaming, gets you 22% off. Code is QUK706-XWFKI6-8UK3NL.
 
The original Wolfenstein 3D is playable in-browser as a promotional thing for The New Order.
http://3d.wolfenstein.com/game_NA.php
 
That's all I've got for now. I'll try to keep this posted with stuff I find, but feel free to add stuff as you find it.


By Ori

So it seems Avast is thinking soundemittersystem.dll from GMod is a Win32:Evo-gen [susp] file and instantly tosses it into Chest storage without even asking. Oddly enough when I scan it inside the storage there's no virus, and AFAIK Steam doesn't usually let infected files into updates. I'm assuming it's an issue with Avast itself.
 
For the moment I'm forced to exclude my whole Steam folder from scans. Thanks much but I'm gonna play my games.
 
I'm not sure if it's a good idea to leave it out of scans with the huge tonnage of non-Steam files installed on my Steam games though (although I never came across any DLLs). Anyone else getting this? Or better yet, any solutions?


By Ori

I'm sure some of you may already have read about it, but Steam announced the ability of sharing games you have bought on authorized machines for other users.
 
http://store.steampowered.com/sharing
http://steamcommunity.com/groups/familysharing
 
Note the blatant catch though:
 
 
Well, there goes that gameplay of Portal 2 with my siblings, and any playing together honestly. He actually already played it, but, well, that cut the fun from me actually playing the thing and realizing what I would do to get achievements, items, etc. Plus it obviously will void the chance of making my siblings' accounts to 'Full-privilege' accounts (I.E. Adding friends, joining groups, trading repeated/unneeded/unwanted items between users). I'm unsure whether if Valve is just being a complete ass out of themselves or if this is a joke this will have any effect, at all. I mean, I doubt all gamers have the financial acquisition power to buy multiple copies of the same thing, and even if they do have, they don't buy a second/third/fourth copy because, honestly, that's really stupid.
 
There is even a petition requiring an overhaul on the proposal.
 
What Steam users on SF-O think about this whole thing?
 
That being said, Valve I am disappoint. Again.