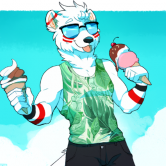 Gaming Deals/Free Games Thread
By LoneWolf, in The Arcade

---
Similar Content

By Ori

I've been having this issue since a few days now and it's starting to become rather aggravating.

No matter what I try doing, regardless of setting to pause, stop, starting again or queuing other downloads, Steam persists in clogging up the download schedule with this "0 bytes" workshop content update, making it impossible to download anything else. Whenever stopped, it's stuck at "stopping". I've experienced some slowdowns in games while this was going on, and my connection also tends to have some random usage that wasn't all that present before this started.
I already trying flushing Steam configuration, so far the fix is only temporary until the next computer restart. I'd appreciate any help I can get.
Additionally, Steam claims the game is ready to play.



By Ori

Stock up on your rare Nexus mods, guys. Time to smuggle modainum.
"Unlike other curated games on Steam that allow users to sell their creations, this will be the first game with an open market. It will not be curated by us or Valve. It was essential to us that our fans decide what they want to create, what they want to download, and what they want to charge. 
Many of our fans have been modding our games since Morrowind, for over 10 years. They now have the opportunity to earn money doing what they love – and all fans have a new way to support their favorite mod authors. We've also updated Skyrim and the Creation Kit with new features to help support paid mods including the ability to upload master files, adding more categories and removing filesize limit restrictions."
-GStaffBethesda 
There is also a major cashgrab percentage of the money that apparently goes to the increased file hosting, which leaves around 25% of the final price tag going to the author of the mod. As I type this there is such a thing as "Early Access Modding" for mods that are obviously unfinished, glitchy and of course, conflicting with other mods.
So I kinda want SFO's input to hear what might come out from this decision in you guys' opinions because holy sharktits gaben done fucked up for real this time Valve is definitely going to have a noticeable consumer and user impact from their decision to pull an EA monetize otherwise usable free-of-charge intellectual property.


By Ori

So it seems Avast is thinking soundemittersystem.dll from GMod is a Win32:Evo-gen [susp] file and instantly tosses it into Chest storage without even asking. Oddly enough when I scan it inside the storage there's no virus, and AFAIK Steam doesn't usually let infected files into updates. I'm assuming it's an issue with Avast itself.
 
For the moment I'm forced to exclude my whole Steam folder from scans. Thanks much but I'm gonna play my games.
 
I'm not sure if it's a good idea to leave it out of scans with the huge tonnage of non-Steam files installed on my Steam games though (although I never came across any DLLs). Anyone else getting this? Or better yet, any solutions?


By Ori

I'm sure some of you may already have read about it, but Steam announced the ability of sharing games you have bought on authorized machines for other users.
 
http://store.steampowered.com/sharing
http://steamcommunity.com/groups/familysharing
 
Note the blatant catch though:
 
 
Well, there goes that gameplay of Portal 2 with my siblings, and any playing together honestly. He actually already played it, but, well, that cut the fun from me actually playing the thing and realizing what I would do to get achievements, items, etc. Plus it obviously will void the chance of making my siblings' accounts to 'Full-privilege' accounts (I.E. Adding friends, joining groups, trading repeated/unneeded/unwanted items between users). I'm unsure whether if Valve is just being a complete ass out of themselves or if this is a joke this will have any effect, at all. I mean, I doubt all gamers have the financial acquisition power to buy multiple copies of the same thing, and even if they do have, they don't buy a second/third/fourth copy because, honestly, that's really stupid.
 
There is even a petition requiring an overhaul on the proposal.
 
What Steam users on SF-O think about this whole thing?
 
That being said, Valve I am disappoint. Again.


By Ori

Very funny, Valve. So I log into my account, just to see that basically half of my Steam games library has vanished. Some are grey and ask to install (and I don't feel like downloading 260GB+ with the blazing top speeds of 125 KB/s), and others (most free-to-play games) have actually vanished. When actually they ARE INSTALLED IN THE FRAKKING STEAMAPPS FOLDERS. Yet still every time I try to run the .exe's from the folders, errors.
Tried deleting clientregistry.blob, login-logout, restarting Steam and computer, clearing old non-functional Source mods, and nothing.
 

 
Anyone else experiencing this? Support would be appreciated. Yes, I sent Steam a ticket, but let's just see how more efficient the actual people who use the program are since Steam has the slug-fast two-week usual waiting time.