Hi-Res Fox Comm Image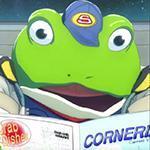 ---
Photo Information for Hi-Res Fox Comm Image
Similar Content

By Revolver Ocelot

Teaser trailer is here!
 
 
What is it?
Star Fox 2: HD is an ongoing work to remaster and add new features to the SNES Star Fox, the unreleased Star Fox 2 and potentially Star Fox 64.
Currently, this project is being worked on by only one person. However, development positions may open in the future to help work on the game. As only simple scripting knowledge is known, this means there will definitely be spots open for CSharp and JS developers in the future.
The game was originally developed under the working title of 'Electric Boogaloo' (yes, i understand where that comes from) however the name was changed for obvious reasons after the development became a serious project. The game is also going to have its own soundtrack, composed of the SNES Star Fox 1 and 2 soundtrack re-mastered.
Unlike the SNES Star Fox 1, which had a linear 'corridor' mode for most of its levels, Star Fox 2: HD will be more open, allowing you to fly around and explore, maybe find an easter egg or two.
 
 
Discord Server link
https://discord.gg/wtUKUBn
Come join!
Screenshots

 





 
 
F.A.Q
Nothing has been asked yet, however I've brewed up a couple you might wonder.
"What game engine does this use?"
-The game uses Unity 5.
"What if you get a cease and desist or anything like that?"
-meh.
"How is the soundtrack going to be done?"
-The Star Fox .spc songs are going to exported from the .sfc as MIDI, then played through a custom soundfont after instrument and channel tweaks are done.
"How can I contribute to the development of the game?"
-You can find me on discord (Revolver Ocelot#6732) and then you can explain how you want to help the game.
News
11/06/2017 - 11:31 PM AEST
-The game is announced to the community-
12/06/2017 - 2:00PM AEST
-The teaser trailer is released-
15/06/2017 - 8:16AM AEST-
-New Corneria skybox added
 
That's all for now!
 
 
 
 
 


By sfw1ngz

Imagine you're given the chance to get Zero's best aspects and put it into a multiplayer experience. What would locales and ships would you incorporate?
For playable vehicles I'd include the Arwing and Wolfen, and at the very least try to make a map based on sector alpha(?). Walker mode multiplayer would be interesting if you designed the levels to have clever hiding spots then can also be flushed out and not to easily exploitable.


By The VGM Lover

If you'd like to detail your choice, please feel free!



By The VGM Lover

This is yet another ramble about how Star Fox Zero could have been a much better game. This time, I'm gonna talk about a simple idea that came to my head as I revisited the game.
While I was on Corneria defending the tower, I thought of what could have been a better camera angle for Star Fox Zero. What if the camera angle was positioned just a few meters behind and slightly above the vehicle, similar to Project Sylpheed's or even Star Fox Assault's while keeping the gyro-controlled free-aiming? In On-Rails Sections, arrows indicating the boundaries could be implemented again.
Advantages?
More stunning angles when looking around. Camera could still be programmed to pan to different viewpoints, i.e. when looking down, put the camera under the Arwing or Gravmaster. The First Person P.O.V. can still be used if one so desires, keeping the second screen relevant. But I feel that a change P.O.V. button would no longer be needed. Like my idea? Hate it? Fine with the current view? Tell me so. Let's start a discussion!
--------------------------------------------------------------------------------------------------------------------------------
Thank you all to whichever one of you decided to read my Ranting Time. I'm not doing this because I want likes, but one would certainly be fulfilling, nonetheless. I'm doing this simply because... well, I've done it many times before as a simple reply. Why not expand on it, am I right? Anyone is welcome to share their thoughts, as well, however. What did you think of my rant? Did you enjoy it? Do you have any constructive criticism that I should probably hear? Please tell me, so I can improve with every word I continue to type with just one finger! Take it easy, now!


By SF Redd

Some time has now passed, and we've had a while to experience Star Fox Zero.
For me personally, the best part of that experience is Return to Corneria. That level is fantastic! It has a great atmosphere, and the music only contributes to that.
So what is your favourite level, and why?