DP Fanseries Teaser Trailer Release Date Announced!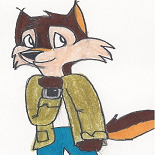 Entry posted by WayCool64 ·
643 views
Hey there guys, just wanted to let you know that the teaser trailer to Dinosaur Planet will be premiering on August 20th on Twitch! The premiere event will include a Q&A panel with the team, and a special video created by Unseen64's Liam Robertson.
More info will be revealed soon. Till then, spread the word!
BONUS PROMO VID: