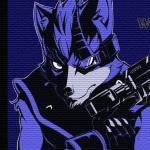 ---
Similar Content

By Scoots

Pretty explanatory, which title would you say is your absolute favorite from the Star Fox franchise? 


By Robert Monroe

The rant has been moved to a new thread due to post length limitations in my OP here.
Read the rant >HERE. DO NOT POST IN THAT THREAD. IT IS FOR READING PURPOSES ONLY. ALL DISCUSSION OF ASSAULT AND MY RANT SHOULD BE HELD HERE.


By Quadroline

So apparently Atari is making a new console. It was announced and confirmed at e3 2017.
 
I wish I was lying but I am not.


By Snys93

I love bar jokes. Got some that you heard or have some of your own? They can be long or short, it don't matter. Please share them and have fun doing it
-
I'll start...
Man walks into a bar. Bartender says, "what will you have?" Man says, "anything, I need to get drunk cos my wife is a cheetah." Bartender says, "my wife too, she's always a lion."


By Snys93

I have an apple, I have a pen...
*puts them together*
APPLEPEN!!!
 
...
Ok, if you're completely confused let me explain. I'm sure by now you may have heard about this meme, taking an apple and pen and putting them together... That's pretty much it.
But hey! I've made a game out of it! Here's an example:
 
I have a bear, I have a bazooka..
*puts them together*
BEARBAZOOKA!!!
(Next word is: FRYING PAN)
...
Stupid I know. But try to have fun, be safe and nice to your fellow users.